May 2015
Many years ago I played a recital in Toronto and met one of the most incredible people I know. V. Tony Hauser (http://www.vtonyhauser.com) is one of Canada's most famous photographers. He has taken pictures of artists such as Glenn Gould. I had this poster in my condo in Toronto and never knew it was Tony who shot it. He also told me the story of when he shot photos of John Lennon. He lost the film roll for many many years. One day, the photo showed up in a Toronto newspaper and he was able to reunite with this photo.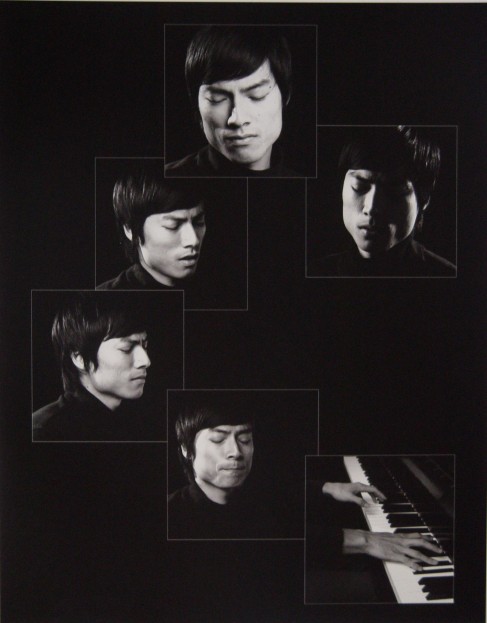 Tony asked me to be a part of his series in 2006 called The Power of Passion. It featured people across Canada and we were to include a few words about what passion meant to us. People such as Pinkas Zuckerman, Stephen Lewis and Romeo Dallaire were included in the book. I was also in the book! Very very cool. Jump to 8 years later, and I was now part of his new project called Artists and Champions. He wanted to pair artists with a non-artist that they were influenced by and we were to write about each other. I immediately thought of asking our mayor, Naheed Nenshi, to be paired with me. Luckily, he said yes! He is absolutely the greatest mayor in the world (a designation that is actually official - http://www.cbc.ca/news/canada/calgary/naheed-nenshi-awarded-2014-world-mayor-prize-1.2940729.
The photo shoot was pretty amazing. Tony wanted a landscape shot that depicted the vast space, with me playing a piano. I contacted Manuel Bernacheck of Showcase Pianos in Vancouver (http://www.showcasepianos.com) to see if he could arrange a lending of a Fazioli piano for the shoot. I figured, if this was going to be as incredible as I thought, we might as well request the greatest piano company out there! He was able to get things organized, and on one very sunny day in August, a piano showed up into the fields of the foothills of Calgary. You wouldn't have believed that this was actually real unless you saw it yourself...here is a photo of the piano being moved into the shot.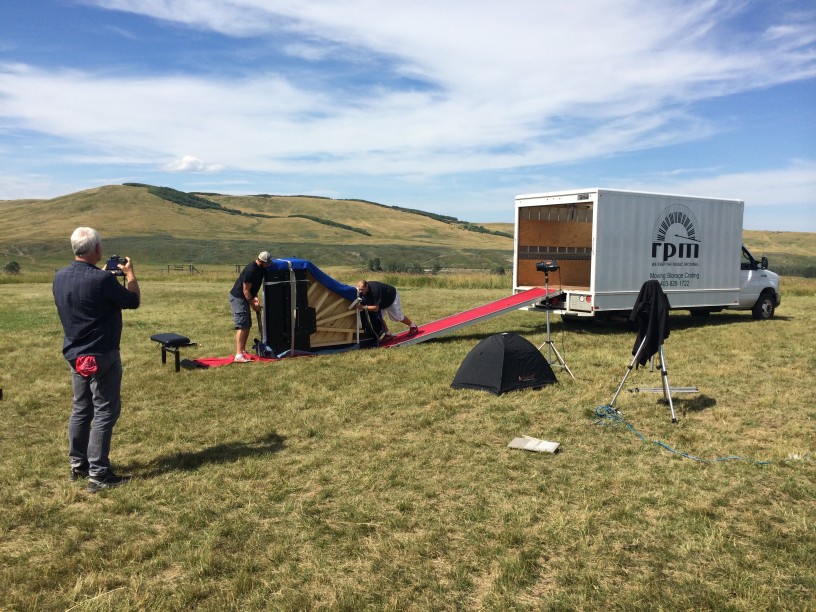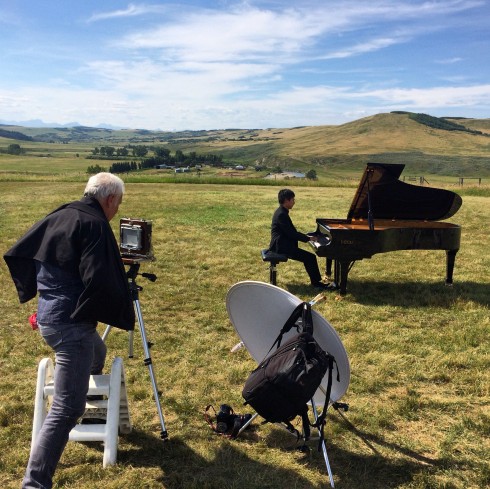 The day was very sunny which was a real challenge for Tony (i.e. shadows). He still found ways to work around it...he had no choice because he flew from Toronto for one day just to make this shoot happen. We got some amazing shots and found 2 different locations around the area. He eventually decided upon the hay bails and came up with this magnificent shot.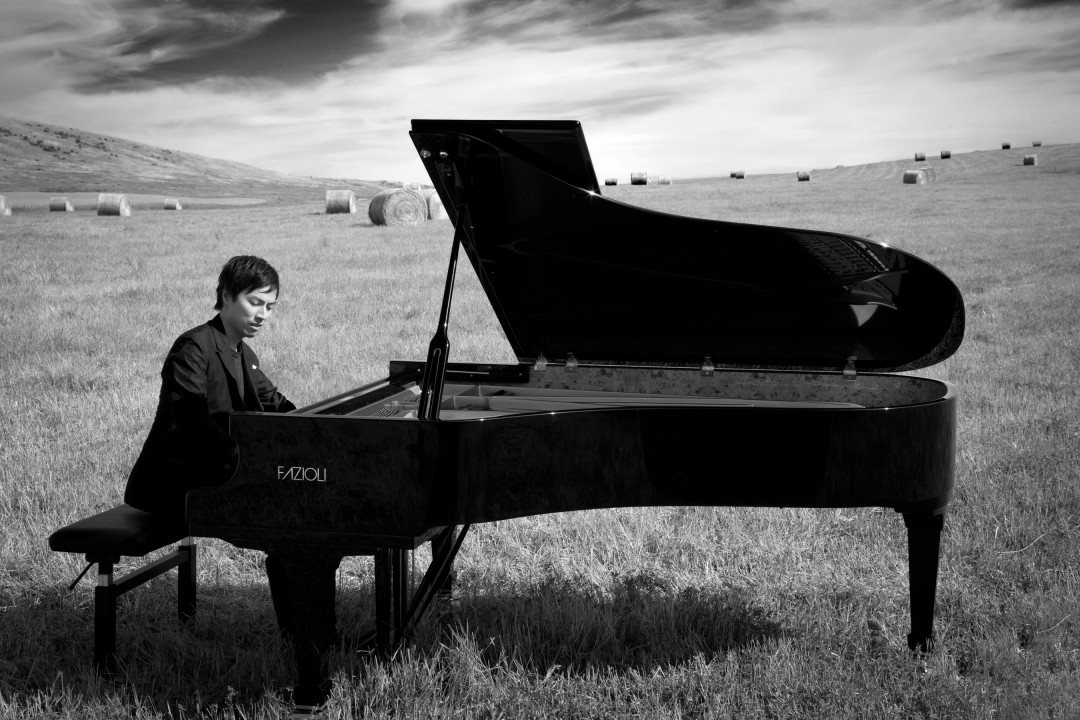 The exhibit is currently working it's way around the country. I flew to the National Arts Centre in Ottawa to see the exhibit. It was something special to see myself and Mayor Nenshi surrounded by other "artists and champions" like Jan Lisieki (http://www.janlisieki.com), Paul Martin and Angela Hewitt. Thank you, Tony, for letting me be a part of a crowd of so many accomplished people!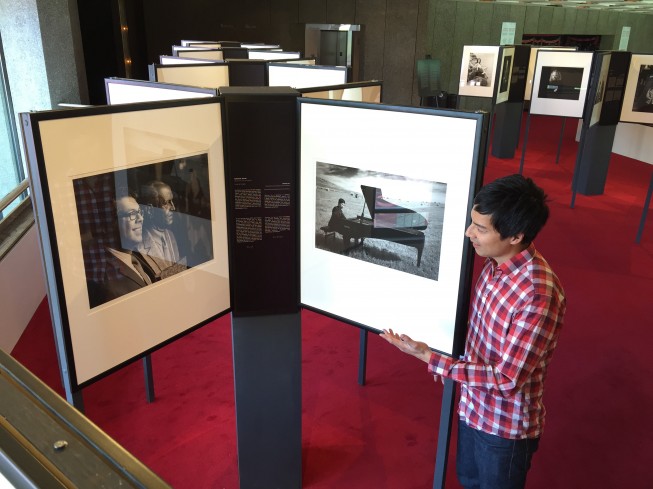 Anyone who dares to play Beethoven's last Piano Sonata Opus 111 must be fearless and confident in his skills. In the case of Thomas Yu, both are true...[He] plays the piece with elegance and depth...and his interpretation was the highlight of the festival day.

Süddeutsche Zeitung, Germany's largest newspaper, translated.