September 2018
I had a blast being interviewed by Liz Parker from Classical FM in Toronto. I met Liz when I was living in Toronto and she was working for the Toronto Symphony. I will never forget our first formal meeting, because it never happened! Long story short, I missed our first formal encounter. I wanted to get advice about how to market myself. Naturally, her first suggestion to me was to never miss an appointment again! Whether Liz remembers this or not, I am lucky to be interviewed as part of her series, which features amateur musicians as myself.
And never in my wildest dreams would I have said "there's almost nothing in common with having your hands in someone's mouth versus on the piano"…but here it is (link below):
http://classicalfm.ca/station-blog/2018/09/25/benefits-studying-classical-music-thomas-yu-periodontist/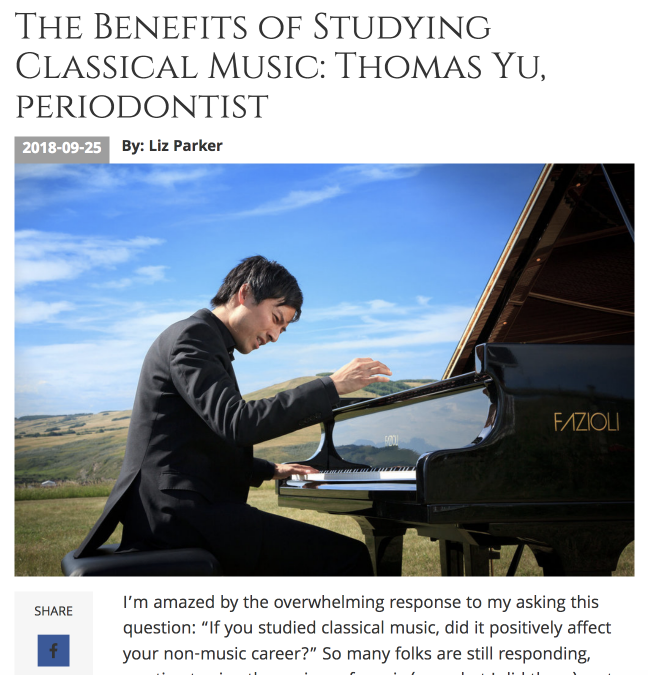 Anyone who dares to play Beethoven's last Piano Sonata Opus 111 must be fearless and confident in his skills. In the case of Thomas Yu, both are true...[He] plays the piece with elegance and depth...and his interpretation was the highlight of the festival day.

Süddeutsche Zeitung, Germany's largest newspaper, translated.