Photos courtesy Ralph Laurer/The Cliburn
PRELIMINARIES
June, 2016
Two weeks ago, my wife Michelle and I made the trip down to Fort Worth, Texas to compete in the 7th Cliburn International Amateur Competition. The advice given to me by the previous winner, Christopher Shih (http://www.christophershih.com) was to begin preparing for this competition at least a year in advance. I am normally not the type to practice much, but this competition happens only every 4-5 years, so I took his advice and trained everyday for as long as my mind and body could take. Having a full-time job was draining enough, which was why I depended a lot on my wife to motivate me. I was even more disciplined in diet, exercise and sleep patterns, as I was very serious about this goal! I knew that others would also be preparing hard for this competition, so I did not want to be left behind. Often times I would visualize myself playing in the final round, even being on stage receiving first prize from Olga Kern (jury chairman). At that time it was just a dream, as to make that moment a reality would require my utmost commitment.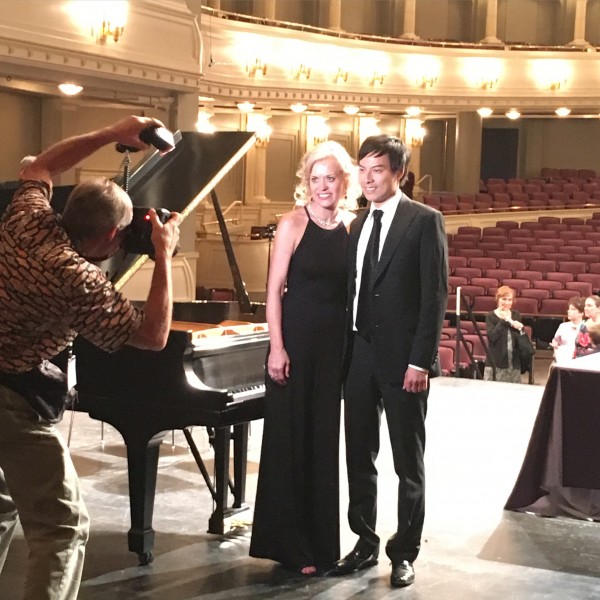 FIRST DAY
Registration was at the Cliburn Competitor Hall. I was immediately amazed by how many people were involved in putting this event together. There were kind volunteers everywhere you turned, as well as snacks and a giant screen TV for you to watch the competition. In the corner of this hall was Shields-Collin Bray (http://www.fwsymphony.org/hld/bio.asp?bio=143&t=m) who was providing live commentary online for the entire event.
We were given just seven minutes to try the Hamburg Steinway D onstage. That was almost enough time to adjust the bench and try a few notes, and before I could process the moment, I was being whisked off the stage. My first impression was that the key weight was very light. Many pianists prefer a lighter piano as it is easier to play, but I prefer heavier keys to control sound. I was concerned about how hard it would be to create quiet sounds that remained balanced. The stage was also hollow, so there was quite a boom reflecting off of it. Also, the curtains behind the piano seemed to deaden some of the sound. It was an interesting first experience, and I left the stage with an uneasy feeling about how the week would go. That said, everyone would be playing the same piano in the same hall, so it would be an even playing field. However, those that could made the proper adjustments would stand out. I felt like I could do that, but it would take more effort with this piano.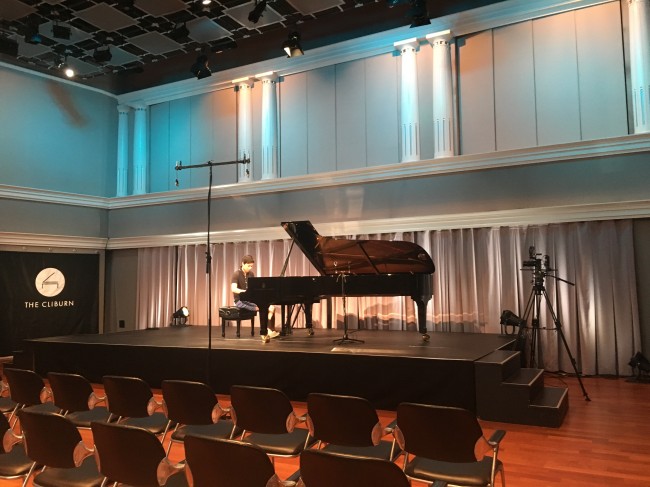 I then went to the practice rooms, provided by Steinway and Sons, which was two blocks from the hall. Not a long walk, but in plus 40C degree weather, it was long enough for this Canadian! There were about 20 rooms that we could practice in. The walls were paper-thin so you could hear everyone practicing around you. There was one point where two Chopin Scherzo No. 2's were being played simultaneously on either side of me! I spent some time waiting to see if they would arrive at the same passage at the same time (it happened once). Other than that, the upright pianos were all in great shape and I never had a time where I felt that I did not have enough time to practice.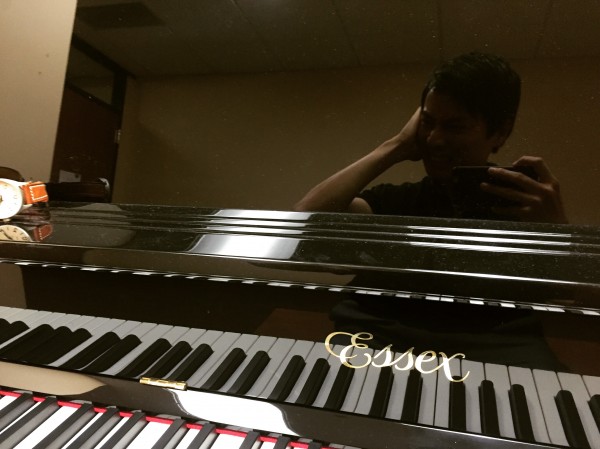 That evening there was a welcome party dinner organized by Cliburn. I met the Cliburn CEO, Jacques Marquis, who is also a Canadian. He was down to earth, energetic, and funny. You could tell that he and everyone at The Cliburn were excited about the week ahead.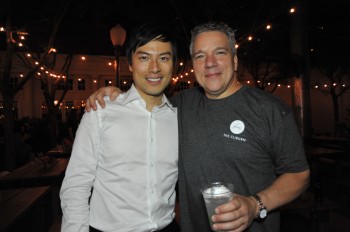 I noticed familiar faces from other competitions and festivals. Some pianists like Ken Iiaska and Clark Vann Griffith were returning finalists of past Cliburn Amateurs (you can see them in the documentary, "They Came to Play" https://www.youtube.com/watch?v=9RAa7HrpCb8). The rumour was that the level of playing would be higher than ever before seen at an amateur piano competition.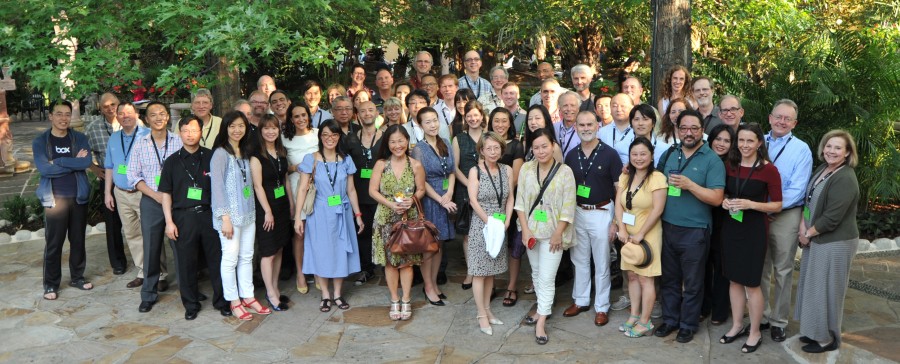 PRELIMINARIES
I was slated to play as the 13th player in a field of 70. I am usually not a fan of playing earlier in competition rounds, but given the amount of players each day, it might have been better to be done earlier to have a more relaxed evening. On the day of prelims I was already nervous by the time I woke up. I spent a lot of time deep-breathing and stretching in my hotel room. I also made sure to have headphones playing loud music backstage as well. It helps me to focus. A fellow competitor, Gorden Cheng from San Diego, does the same thing. I think it helps keep me relaxed, focused and distracted, all at the same time.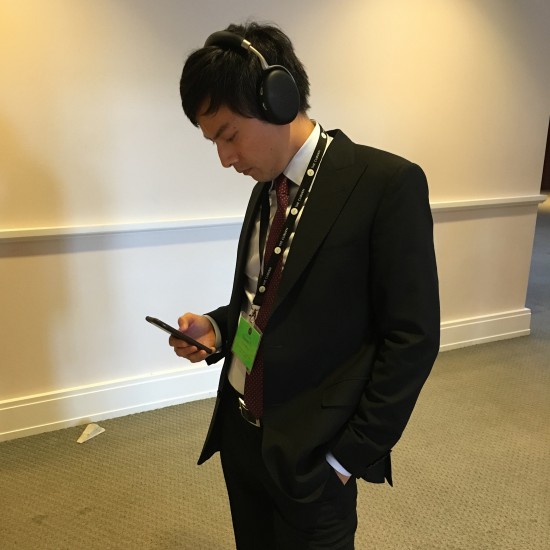 Backstage, there were two "stage moms" that were there to help you relax and get anything you need. They provided an electric warming blanket for your hands, which was very popular among competitors. I even requested a nail file and it was delivered to me within minutes! Still, even with all the help around me, I was a nervous wreck. No amount of "downward dogs" could relax me enough. It was not until I walked onto the stage that my nerves disappeared. Being on stage was where I felt at home. It was a sacred place, as long as you could block out the distraction of the jury, audience, and surrounding video cameras.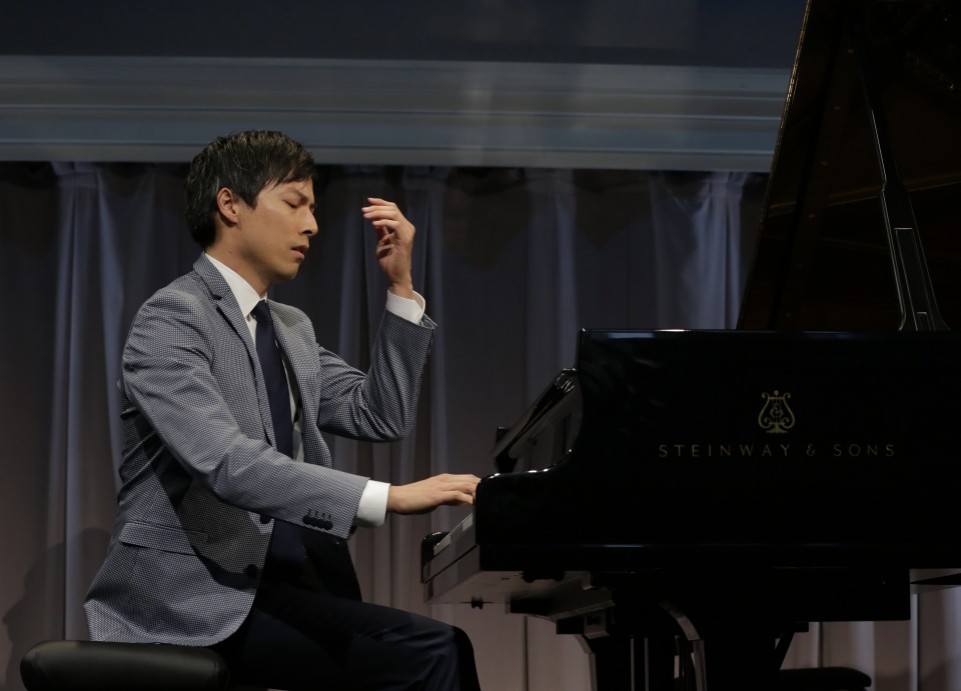 I chose an opening piece that would cater to my nervous energy (Butterflies and Bobcats by David McIntyre, https://davidlmcintyre.com/about-me/). Many people were unfamiliar with this piece, so I was excited to introduce it to them. There were a few spots where I made some unexpected slips, but I managed to play through them. I felt at times my adrenaline got the better of me, but overall I was happy with my performance. I heard a couple "bravo's" from the audience, which was encouraging. I knew I could play better than that, so if given the chance to advance, I would have to better control my energy.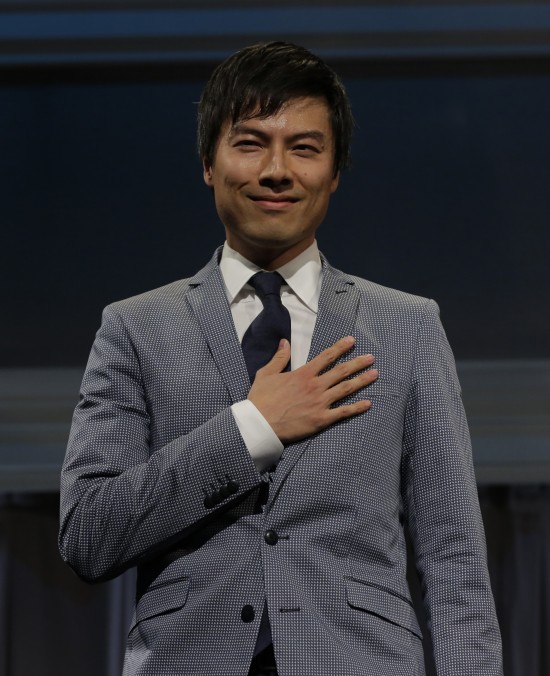 The results of the preliminary round were given at the end of the next day. Announcing the list of 30 quarterfinalists seem to take forever, but eventually Olga Kern called my name! I was fortunate to advance, but I knew that there was more work to be done.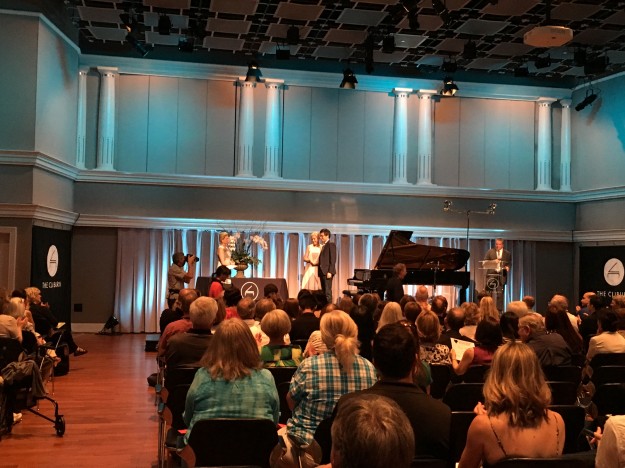 In music of Debussy, Chopin and Schumann...he played like a pro, giving clean, flowing, atmospheric performances that displayed confidence and musical know-how.

Olin Chism, Fort Worth Star Telegram