August 2018
Thank you to Warwick Thompson (writer) and Erica Worth (editor) at Pianist Magazine for including amateur musicians. I was delighted to be a part of it, alongside my brother-from-another-mother, Christopher Shih. I'm so happy to see that there is growing interest in the amateur music scene. Never in my wildest dreams would I have ever imagined being featured in this magazine, which normally only covers the best of the best. And now it is my third time in it. Thank you so much, Pianist! What's really cool is that on the cover of the magazine is Pavel Kolesnikov, winner of the Honen's Competition. Being a Pro-Am Honens winner myself, I've had the opportunity on a few occasions to play with Pavel. It's great to see his success! You can download the magazine at http://www.pianistmagazine.com (Issue Aug/Sept 2018).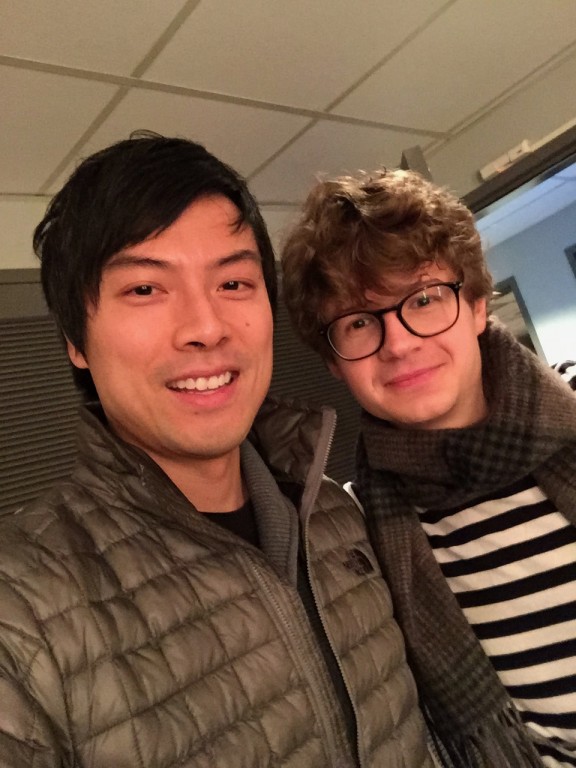 With Pavel performing alongside the Toronto Symphony Orchestra, 2015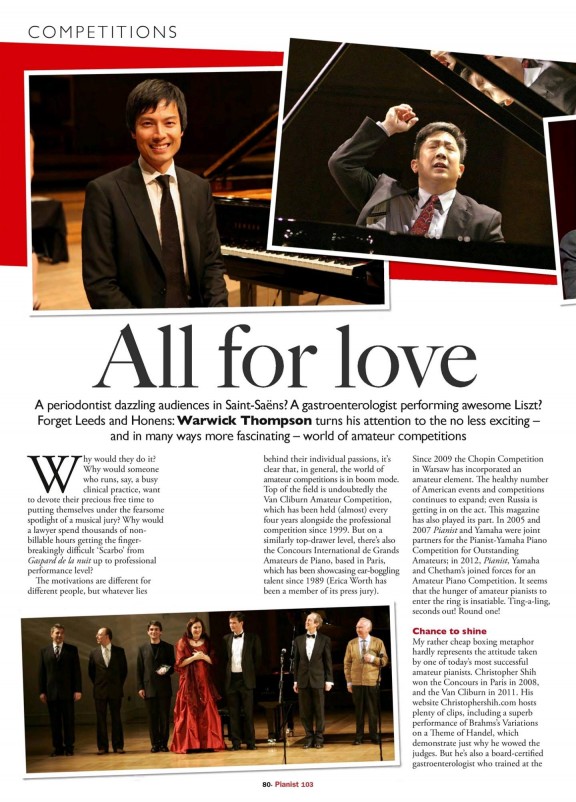 Anyone who dares to play Beethoven's last Piano Sonata Opus 111 must be fearless and confident in his skills. In the case of Thomas Yu, both are true...[He] plays the piece with elegance and depth...and his interpretation was the highlight of the festival day.

Süddeutsche Zeitung, Germany's largest newspaper, translated.