November, 2012
It is so exciting to be in the issue of Pianist Magazine! This article is only a preview for what is to come next week in the December issue. Robert Finley and I will be featured in the covermount CD and there is also an article about the competition as well. Go out and pick it up if you can!
Canada - available at Chapters/Indigo
US - available at Barnes & Noble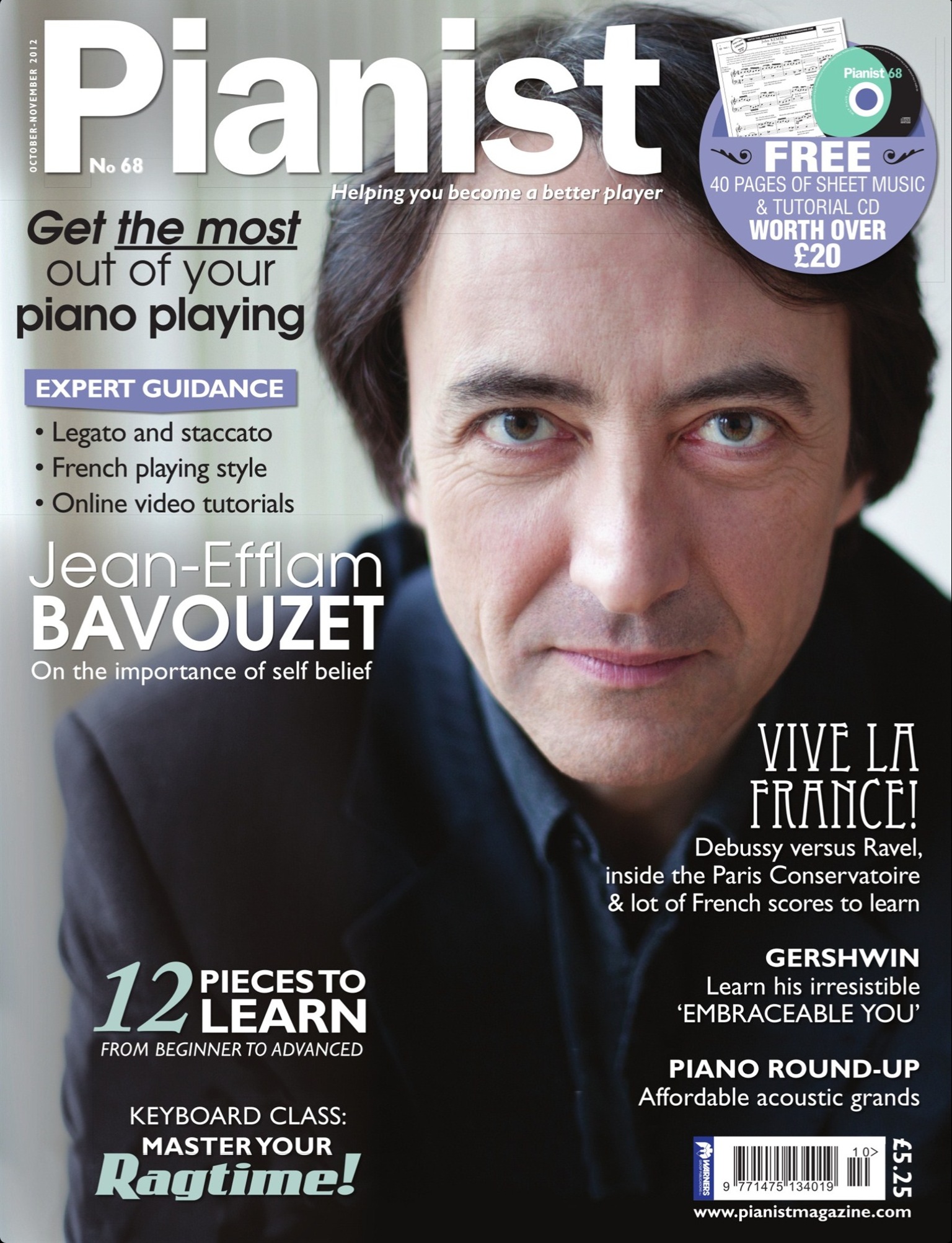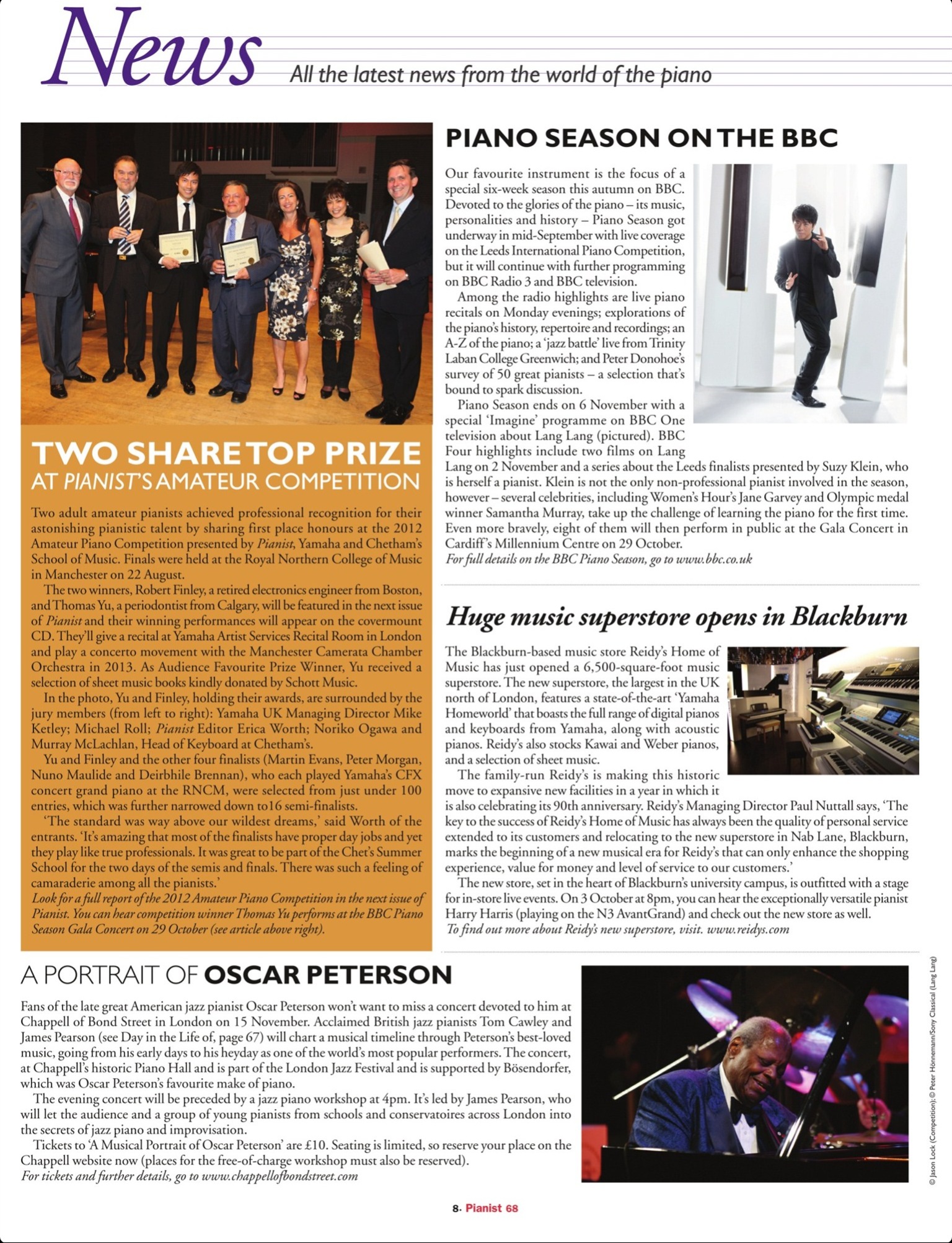 Anyone who dares to play Beethoven's last Piano Sonata Opus 111 must be fearless and confident in his skills. In the case of Thomas Yu, both are true...[He] plays the piece with elegance and depth...and his interpretation was the highlight of the festival day.

Süddeutsche Zeitung, Germany's largest newspaper, translated.