June 2012
Well it's that time of the year again for Pianestival with Julien Kurtz. I originally met Julien six years ago at the Paris Concours and we became friends ever since. His goal was to create a piano festival for amateur musicians. You may have seen previous blogs about the festival in Rio, Nice and Shanghai. Here is a photo of us from 2008 near Julien's home in the south of France. We were "spelunking" through caves!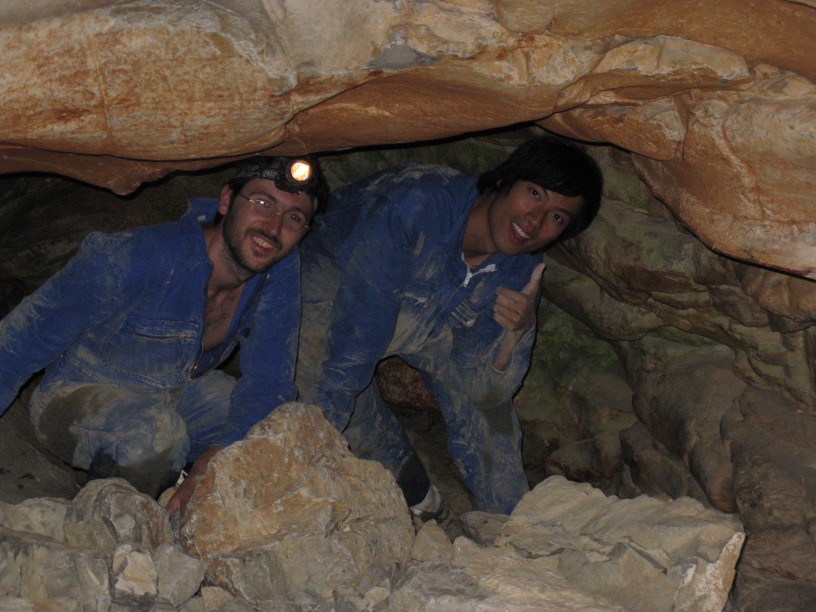 I was thinking the other day about how many incredible opportunities I have had performing in France. It has been about 10 times in the past 6 years, and I am so fortunate to have every chance to play there. This year the highlight was to perform in the concert hall of Theatre du Chatelet. It is one of the most beautiful concert halls in the world, so it was impossible not to go. I planned a one week trip with three concerts.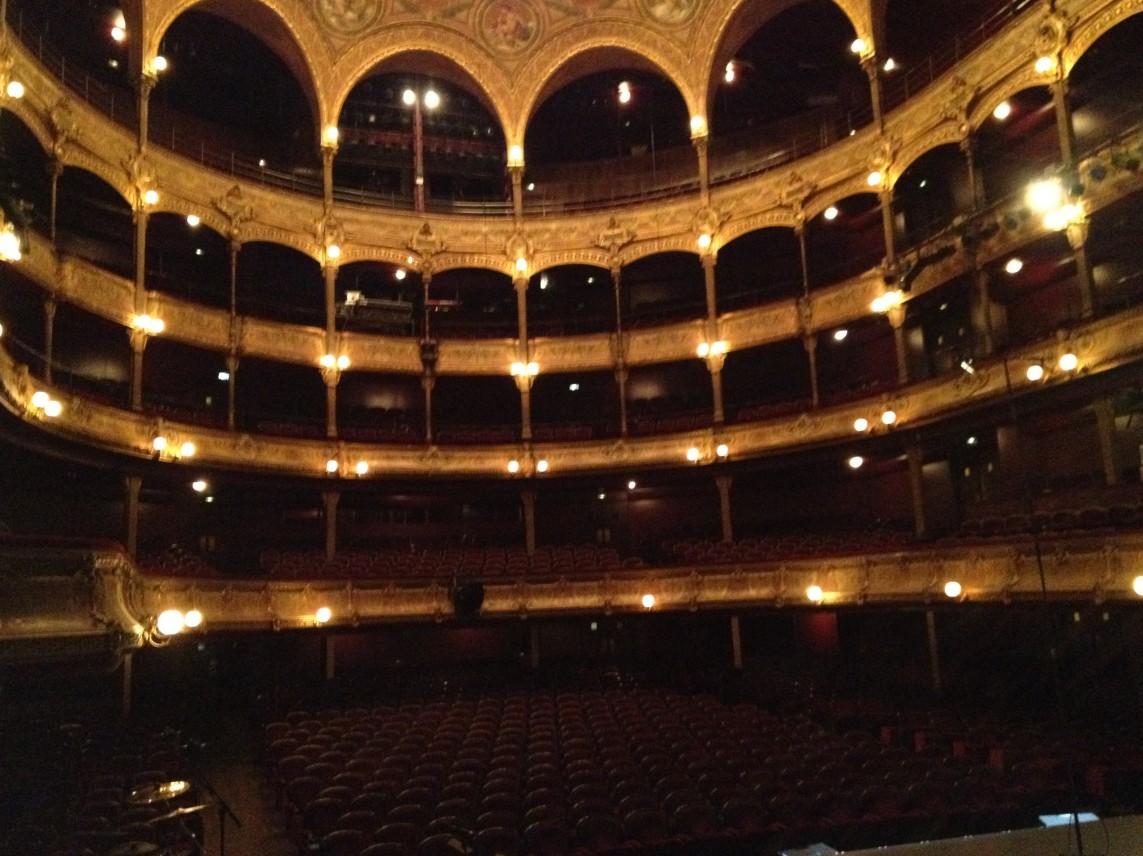 The first was on a houseboat along the Seine river. It was organized by my friend Jean Marc Kerisit, who is an accomplished amateur violinist. We performed the Franck violin sonata and I also played the Poulenc Soirees de Nazelles. The experience was really unique in that as you looked out the windows, you could see boats floating past you at eye-level because we were playing underwater. I also remembered that the boat would shift with the waves which made it tricky to play because I am so dependant on my body weight to control sound. So at times when I needed more force the boat would tip me backwards and some different sound would come out! Also, it got pretty cold as the night went on so I could feel my fingers starting to get numb. Still, it was a great experience and even better preparation for the concerts ahead.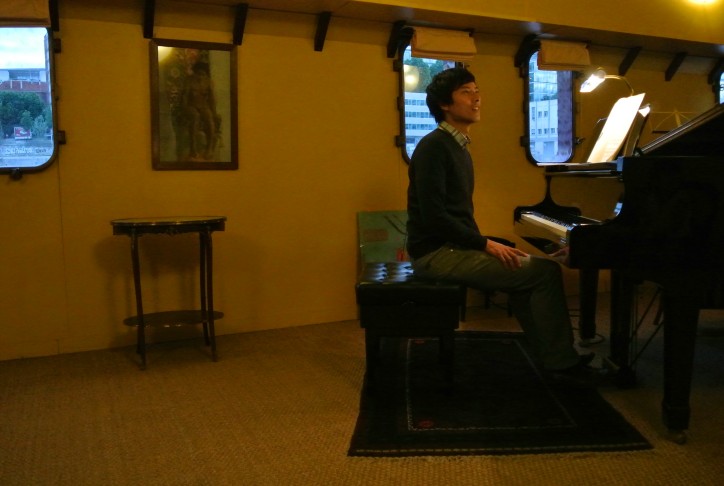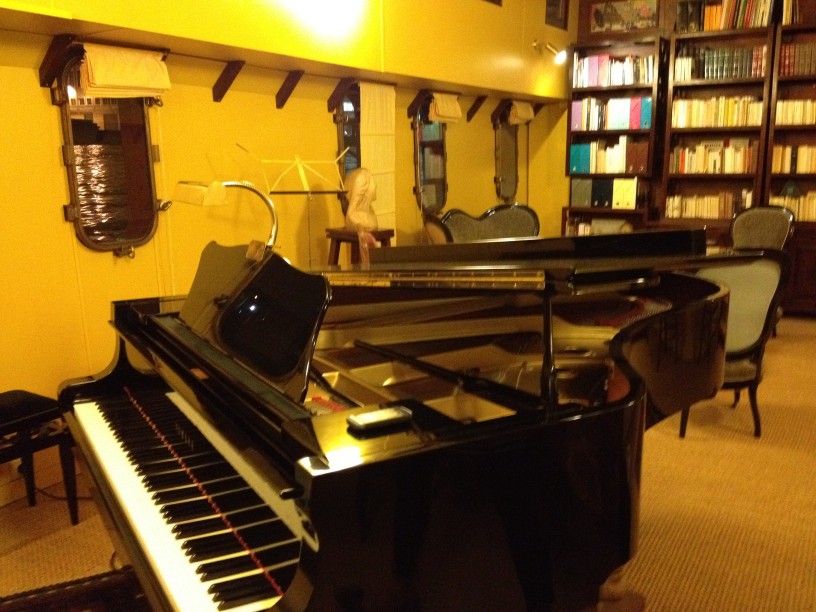 The second concert was a 2-piano concert in the Grand Hall at Chatelet. I was reunited with my playing partner, Christopher Shih (http://www.christophershih.com) for this concert. It is always such a pleaure to play with Chris, one of the greatest amateur pianists in the world. We performed the Sorcerer's Apprentice by Dukas. We showed up for our rehearsal and were in complete awe of the view. Balconies lined with gold, a giant chandelier and an iron curtain. Yes…it was literally an iron curtain! I thought that term was for something else but apparently older theaters would have an iron curtain that would come down in case of a fire, in order to protect the stage and sets. Pretty cool. The performance went well, not without some mistakes but overall it was a fun time. A lot of the audience mentioned later that we seemed to have a real connection playing together. I tried to tell them we were "brothers from another" in French, but that phrase didn't seem to make any sense to them. They were like "of course you were".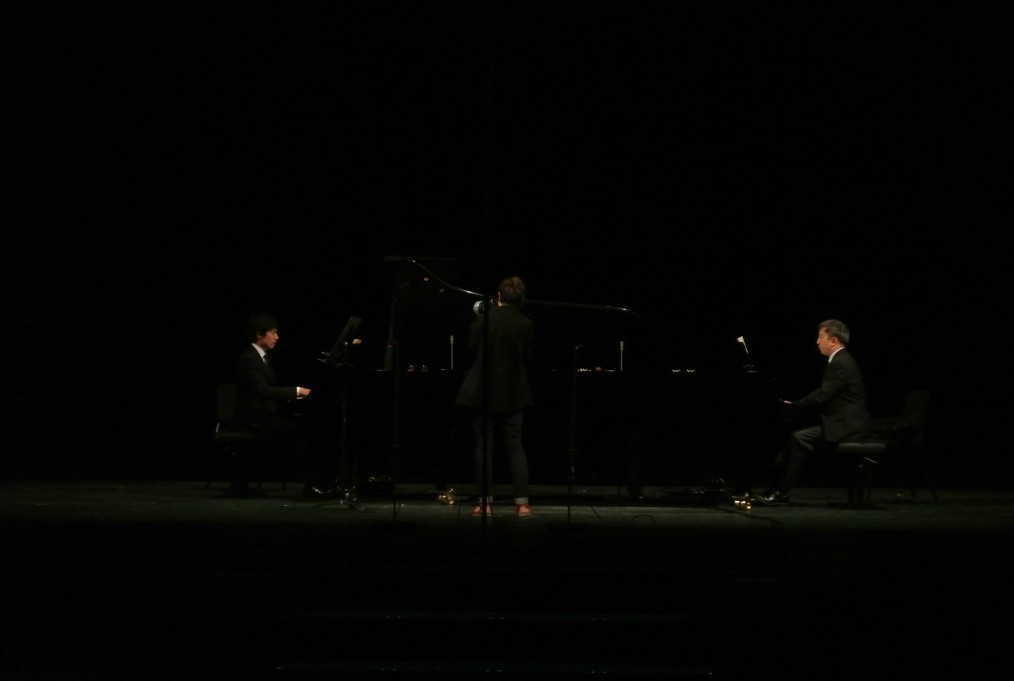 We had a reception at the rooftop of Chatelet with breathtaking views of the city and the Seine. I thought to myself how lucky I was to be standing here looking at Paris from a balcony that not too many people have the chance to be on. I made sure to take it all in.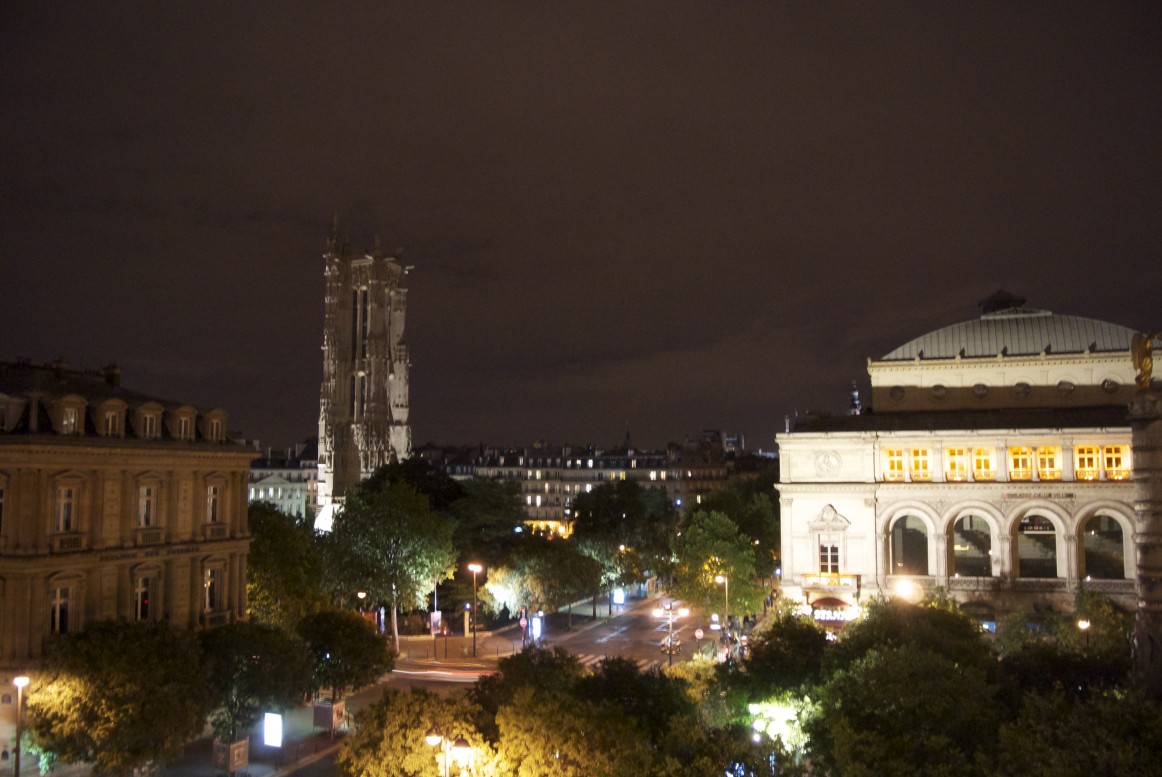 The final concert was also at Chatelet but it was in the Grand Foyer. This is a much smaller venue but much more intimate. The program started off with the Franck sonata with Jean Marc. He really played amazingly well. The mood that was created was felt by everyone, including myself. It was our dream to play this sonata and to have it go so well was icing on the cake. I then followed with the Poulenc piece which surprisingly no one had ever heard of before. It was a treat introducing a French piece to Parisians and they quite enjoyed it. Finally we capped off the night with the Carnival of the Animals by Saint Saens. It is a 4-handed version transcribed by Garban and it was performed with Christopher Shih. We had the opportunity to play this piece in Washington DC one month prior, so it was ready to go. Chris had all the difficult passages to play and I just had to keep up. He is a real showman on the piano and so we hammed it up a bit (if you see the video, there is a reference to the movie "The Roxbury Boys"…). The audience erupted and there were a few encores played. Although playing in the big concert hall was a dream come true, it was this concert that was most enjoyable to play in. Thanks to Jean Marc and Chris for such a success.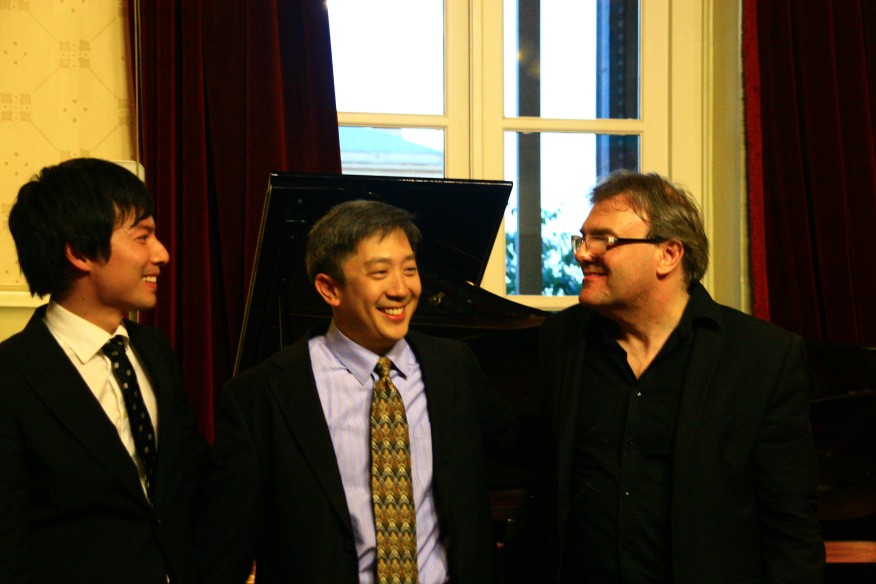 Here is a video of some of our performances. Hope you enjoy them as much as we enjoyed playing them!
In music of Debussy, Chopin and Schumann...he played like a pro, giving clean, flowing, atmospheric performances that displayed confidence and musical know-how.

Olin Chism, Fort Worth Star Telegram