April 2016
For the last 10 years, the most common place for me to perform (outside of Canada) was France. Nowadays, my adventures have taken me to Germany. For the longest time, I always wanted to perform in Germany, but never had the opportunity. Munich was going to be my third trip in the last 18 months. Germany has been an incredible experience for me, as I find the country to be more advanced in many ways compared to Canada. Better cars, transportation, culture and sports. On this trip to Munich (besides piano), I had the opportunity to drive around the Bavarian countryside with fellow amateur pianist, Matthias Fischer. We rented a BMW i8 which turned a lot of heads. It was a full 8 hours of driving at breakneck speeds, while not even reaching 3/4 tank of gas. Amazing!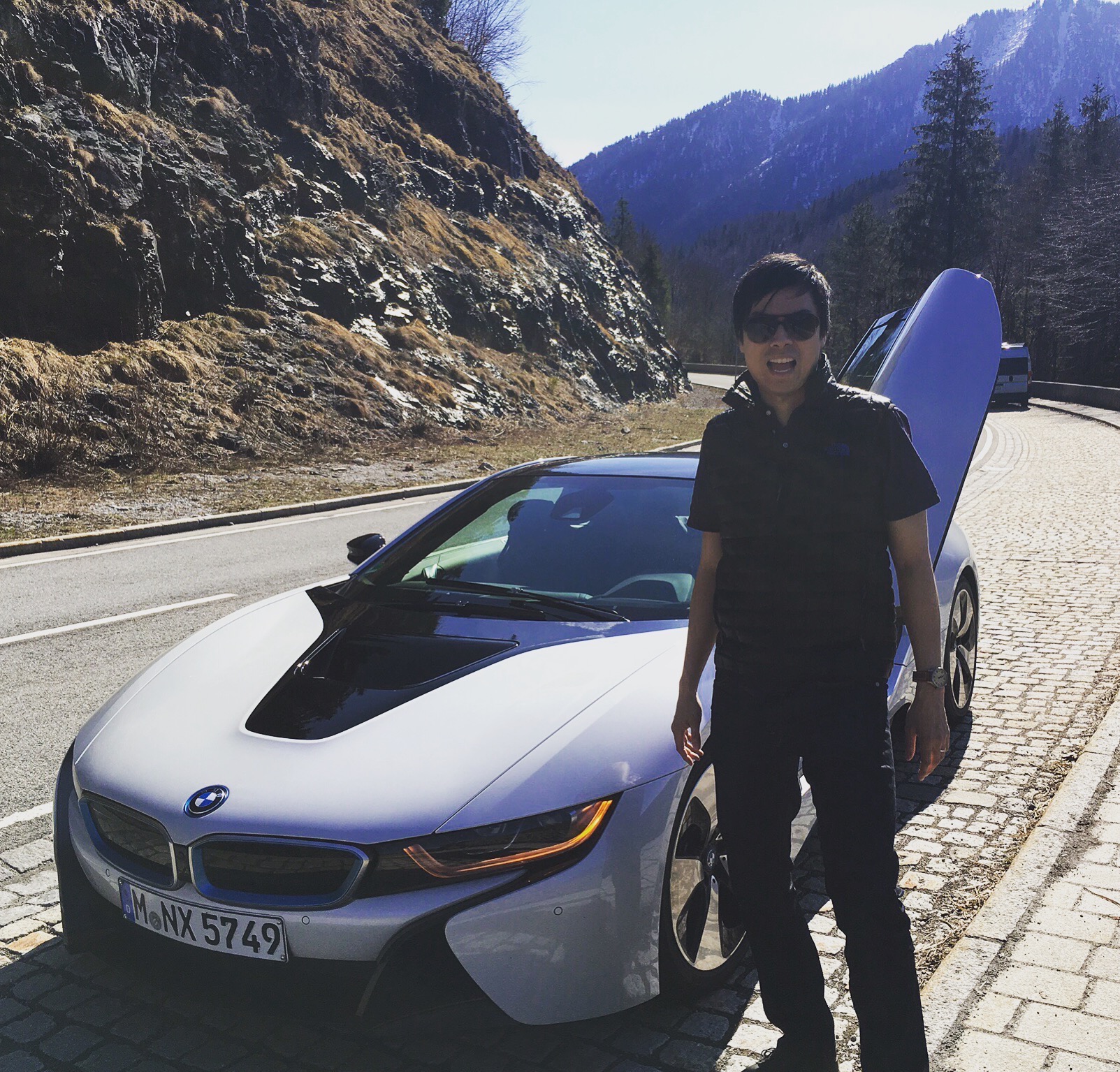 Michelle and I also took to a football match at Munich's famous Allianz Arena (home of Bayern Munich). It was a friendly match between Germany and Italy (not too friendly, as they have quite the historic rivalry). Germany won 4-1 and the place was electric from the get-go, with 70,000 chanting fans.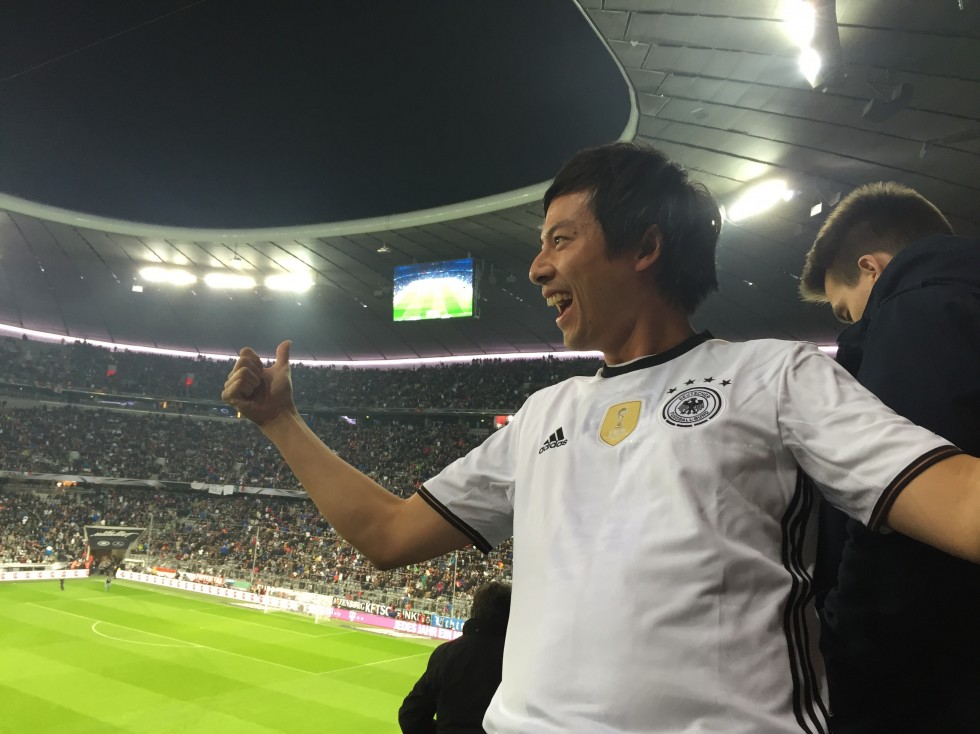 Musically, the experience was also memorable. I took the opportunity (through the advice of the organizer, Eberhard) to have a lesson with Gitti Pirner. She had one the Geneva International Piano Competition (that's Martha Argerich territory) and was faculty at the Munich School for 30 years. She now is retired but still teaches occasionally. I reserved one lesson with her and we went through every note, dissecting the piece from beginning to end. We had such a good time with the first session that there was more to talk about and play for, so I decided to come back for more! The next lesson was in her living room with her Steinway D...I wonder if she was saving this just to see if I was legitimate enough to play it! She is a specialist with the music of Vienna, which is why I spent all my time playing the Beethoven Op. 111 for her.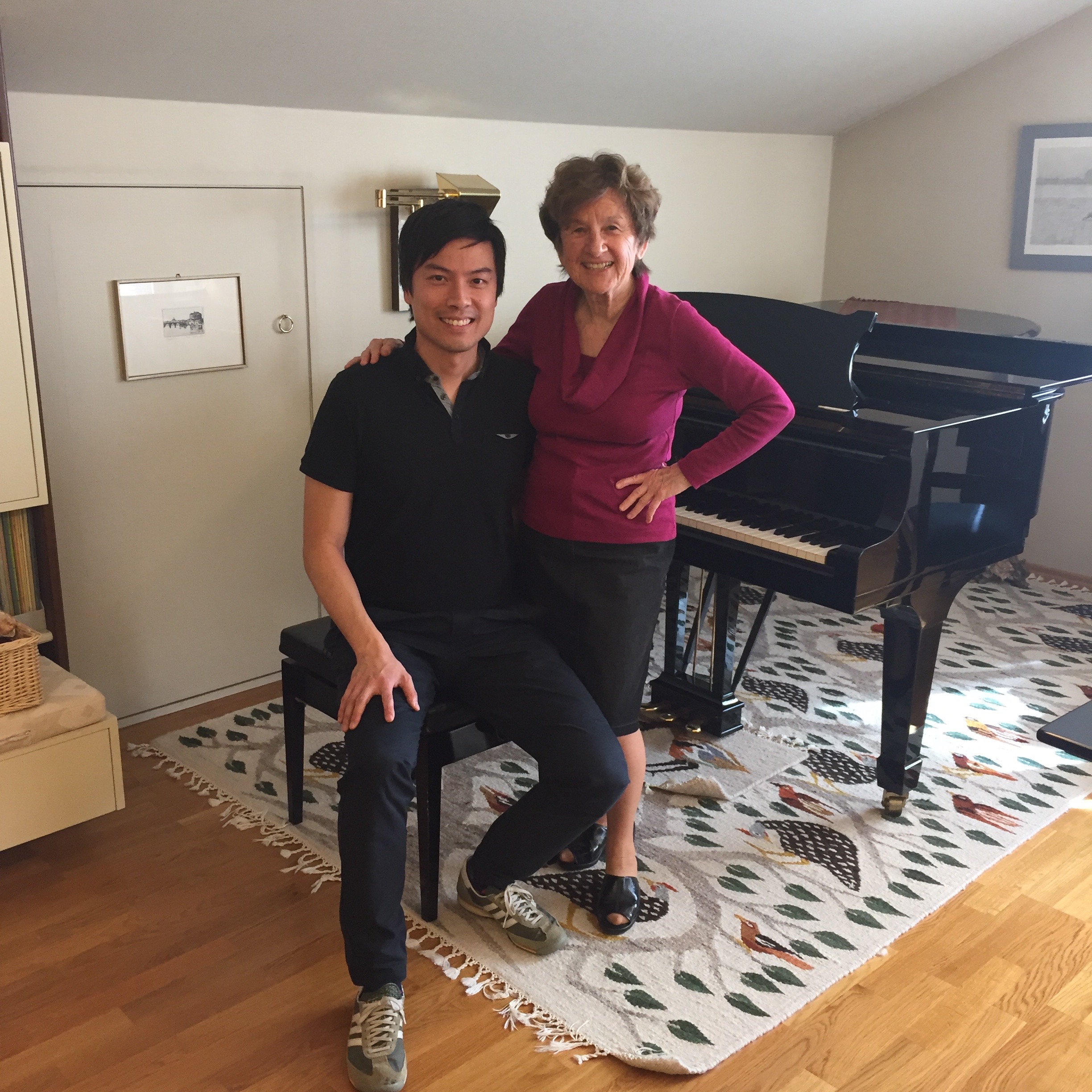 These lessons proved to be beneficial for the recital, which was to be during the last night in Munich. The venue was the Gasteig, a huge music facility and home of the Munich Philharmonic (which we saw earlier). The director there told us that they hold over 1000 music events per year. Unbelievable! One of the many events they host is an annual festival called Pianomarathon, which features international amateur pianists performing over a weekend. When I came to my official rehearsal, not only was I treated to an exquisite Hamburg Steinway D, but there was also a reporter from Süddeutsche Zeitung, the largest paper in Munich. You can read the article in the next blog!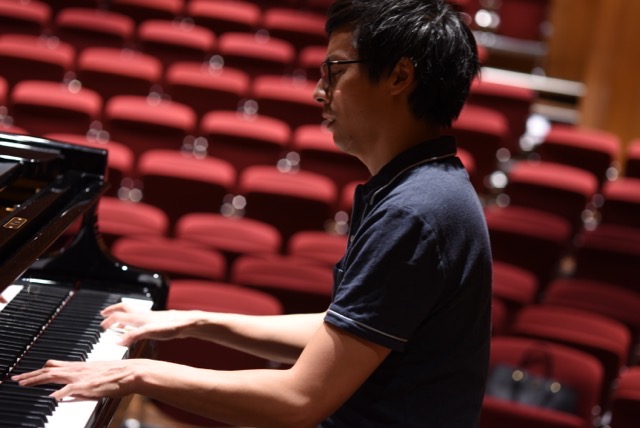 (photo: Catherina Hess)
I felt that I played well and was in control of what I wanted to express. The program I chose was similar to that of Berlin, which helped a lot. The difference was the Beethoven, where I applied as much as I could from my previous two lessons. Miss Pirner was so kind to travel from her countryside home into Munich to see my performance as well. I was very touched by that! Overall, I had such a wonderful time in Munich, and felt like there was no time wasted. As I say with most of my musical travels (minus Shanghai), I really wish I will have the opportunity to return to play at these festivals. Thank you again to Eberhard Zagrosek for the opportunity to perform, it will be one I will not forget.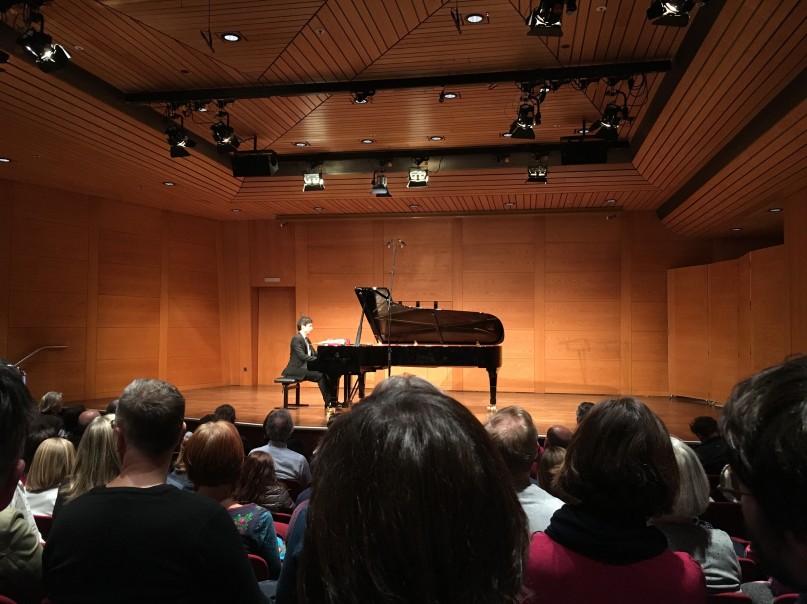 His Liszt had all the bravura and beauty you could hope for, and his Dutilleux was pure rock and roll.

Erica Worth, Chief Editor of Pianist Magazine