November 2017
Christopher Shih (http://www.christophershih.com) is not only an exceptional amateur concert pianist as myself, but a friend for many years (http://www.thomasyu.ca/page/blog-post/boston-la-wrap-up/). You can see quite a few previous blogs with Chris as well. We have much in common with our interests in music and medicine. It was only a matter of time before we would reunite for a "US Tour!" (2 cities is still a tour, right?). Here is a photo of one of our performances back in 2008, alongside Robert Finley, director of the Boston Amateur Piano Competition.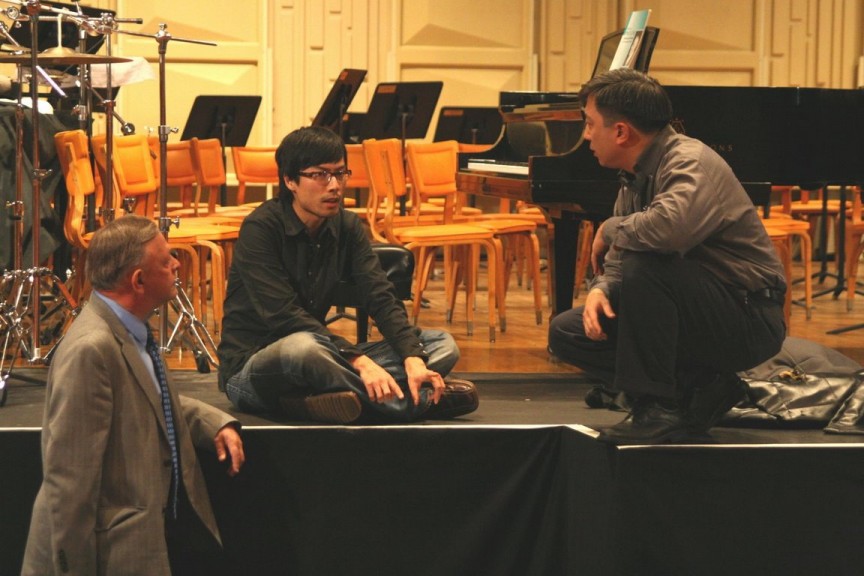 First stop was Chris's home town, Lancaster PA. What a quaint and special place! The city centre was packed with cool restaurants, a huge farmer's market, and concert halls! We performed at the Ware Center to a packed house. It was also a fundraiser for Music for Everyone (http://www.musicforeveryone.org), a non-profit organization that supplies musical instruments to underprivileged kids. Chris and I performed works from Mozart, Brahms, Dukas and Milhaud. We did not have much time to work together, but it did not take long to figure out ensemble. The concert was so much fun. Chris and I are similar and different players at the same time. He studied with Bob MacDonald, and I studied with Marc Durand, who are very similar as teachers. I find when I play with Chris that we do not ever have to discuss phrasing, because we are one and the same. But our approaches are different in that Chris is a more extroverted player, and I am introverted. It works well together.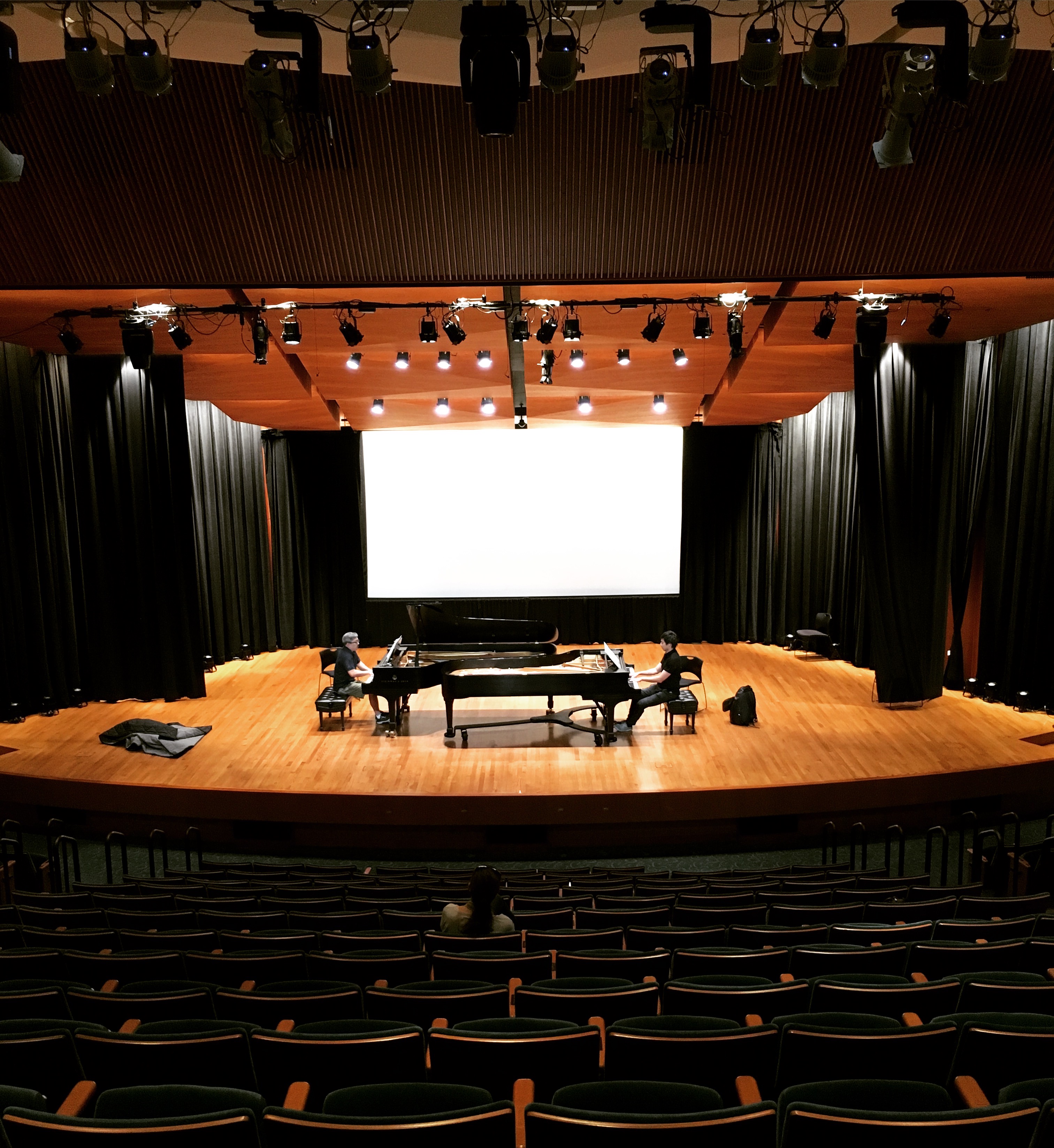 The next stop was Dallas TX where we were invited by my friend Jonathan Tsay and his Ensemble 75 Series (http://www.ensemble75.com). We had a Cliburn reunion at the house of CEO Jacques Marquis. What a lovely time it was to reconnect and chat about piano and amateur competitions over great food. Jacques took a liking to my son, Alexander too (who might be a future Cliburn player?).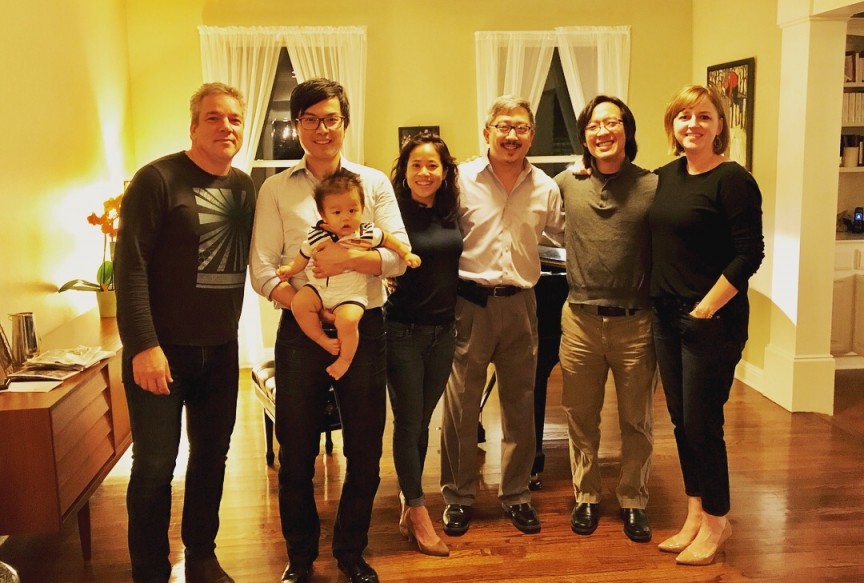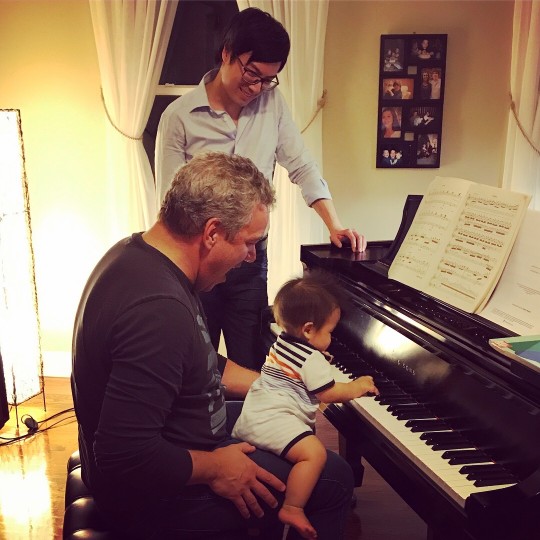 Our performance in Dallas went better than Lancaster, as we became more familiar with our pieces. We even put on some Disney attire for the Sorcerer's Apprentice! Caruth Auditorium is beautiful too, and the pianos were in great shape. Chris and I were more familiar with our pieces as well, even by our second performance. I wonder what it would be like if we played regularly! I really enjoyed our performances together and hope to reconnect with Chris again soon. Congratulations to him and all his musical successes! You can listen to our performance of the Sorcerer's Apprentice below.

In music of Debussy, Chopin and Schumann...he played like a pro, giving clean, flowing, atmospheric performances that displayed confidence and musical know-how.

Olin Chism, Fort Worth Star Telegram