April 2015
Calgary Philharmonic
A couple of years ago, when I performed with the BBC Orchestra in Wales, I met up with conductor Grant Llewelyn while he was guest conductor with the Calgary Philharmonic (the orchestra in my home city). At that time he mentioned to the general manager that they needed to hire me as a soloist with the orchestra. I was so touched by the comment but never thought much about it afterwards. Fast forward to the present, I finally got the call, and I was so excited for the opportunity. The CPO was organizing a Russian Masters concert featuring Shostakovich's Piano Concerto No.1. They asked me if I had played it before, to which I responded "of course, yes I know it". Truth be told, I had never really heard it more than once before. I wonder how many professional musicians lie about whether they have played a particular piece just to get the gig!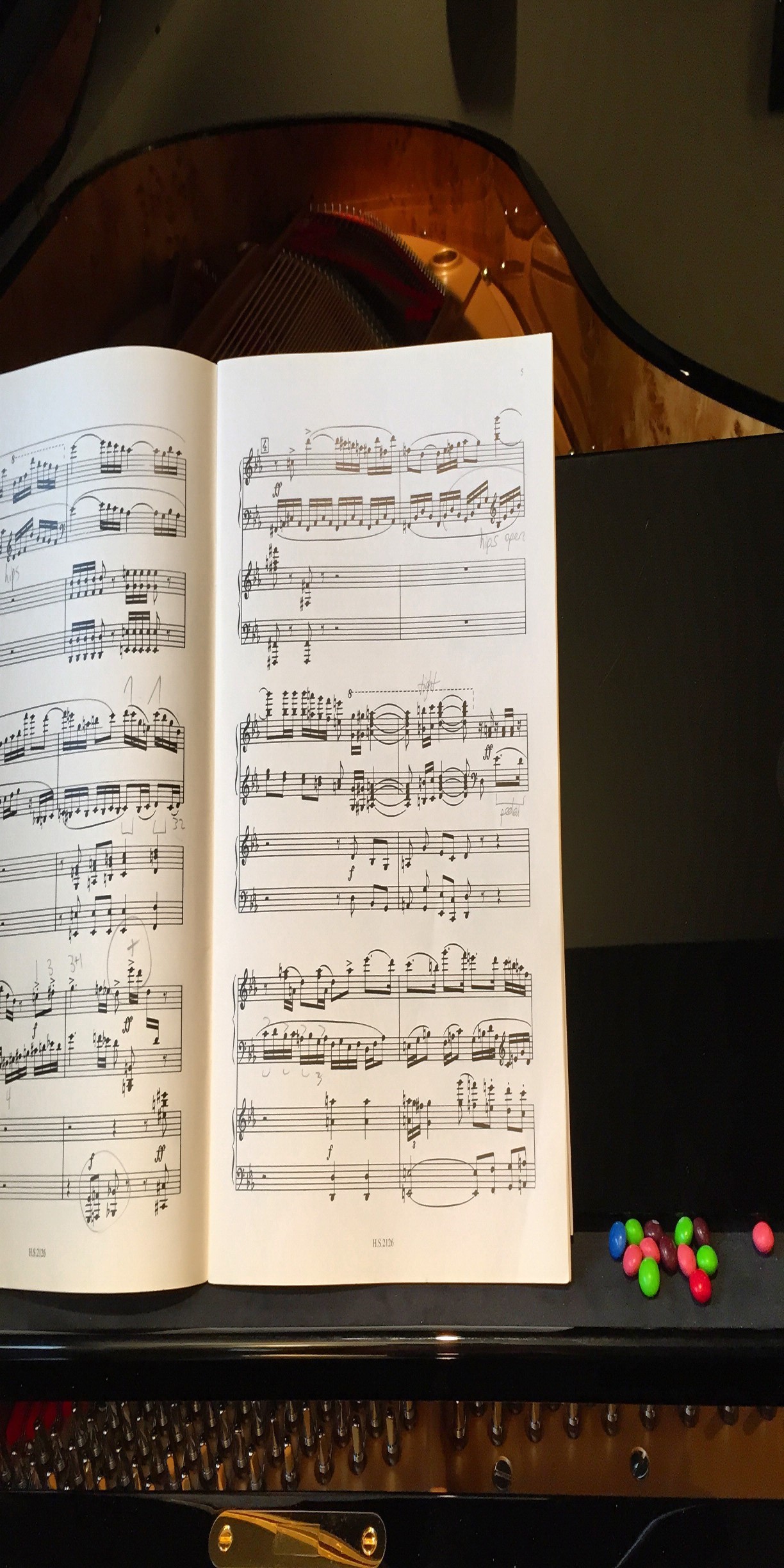 It was still a year away so I knew I had plenty of time to prepare for it. With everything going on at the time, I found myself procrastinating until the performance was only one month away, still not having touched the score. It was going to be down to the last week. I practiced so hard, often needing my favourite treat to keep going (Skittles). As with the Saskatoon symphony concert, I was given the opportunity to play on a Fazioli conert grand. I spent a lot of time with the technician, Michael Lipnicki (http://www.michaellipnicki.com), tweaking the piano to the specifications of what the Shostakovich needed. After a few attempts, I thought the piano was in perfect condition.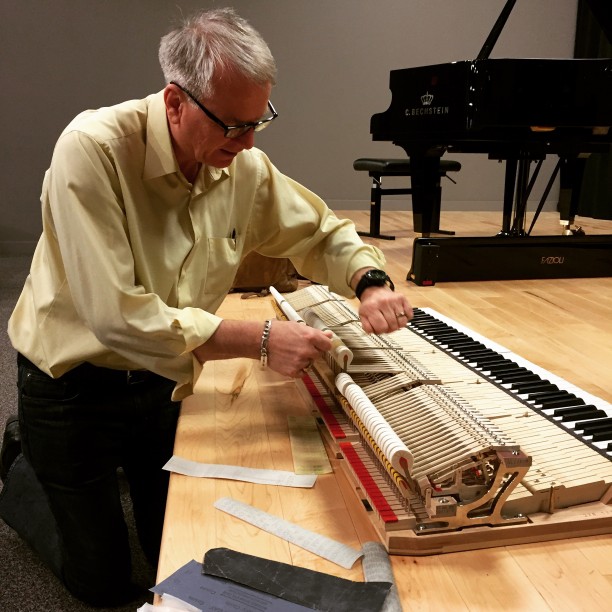 The guest conductor was a young fellow from the Phoenix Symphony, Tito Munoz. He was incredible, and he conducted with so much passion and sensitivity to the music. The piece features piano and trumpet, and the coordination between all musicians is very difficult. I found myself at rehearsal struggling keeping together with the orchestra. Tito also felt the same frustrations, but like all great conductors do, he was able to put it all together for the performances. Here is a photo with me and one of my closest friends, Adam Johnson (associate conductor of the CPO) on stage the night before the big weekend.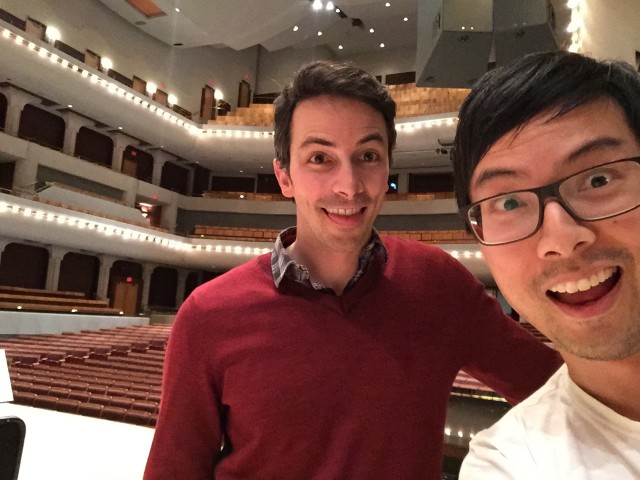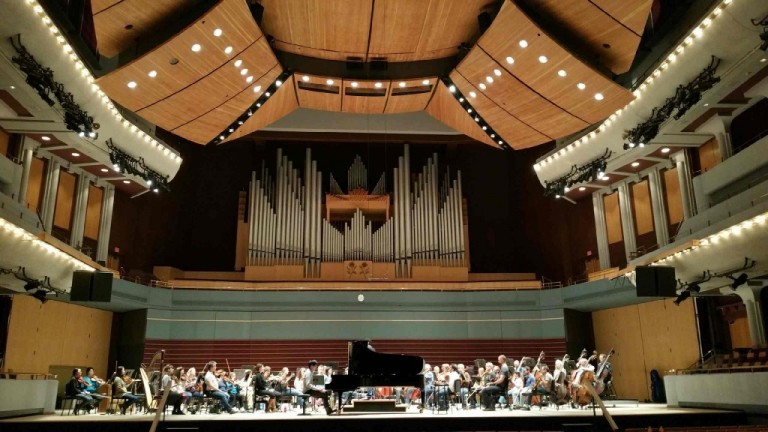 Normally when I play for people that I know, I get quite nervous. But for this performance, I was excited because it was going to be the first time I would perform in my home city after living here for five years! It's interesting how I would be asked to perform everywhere else except in my own city. I felt the performances went great. The trumpet player, Adam Zinatelli, was very talented and executed his difficult part with ease. We were treated to standing ovation's in both nights.
It was a memorable experience for me to play for my family and friends. And I can't wait to play for them again soon (in February 2016 with the Calgary Civic Symphony – Rachmaninoff Rhapsody on a Theme by Paganini!).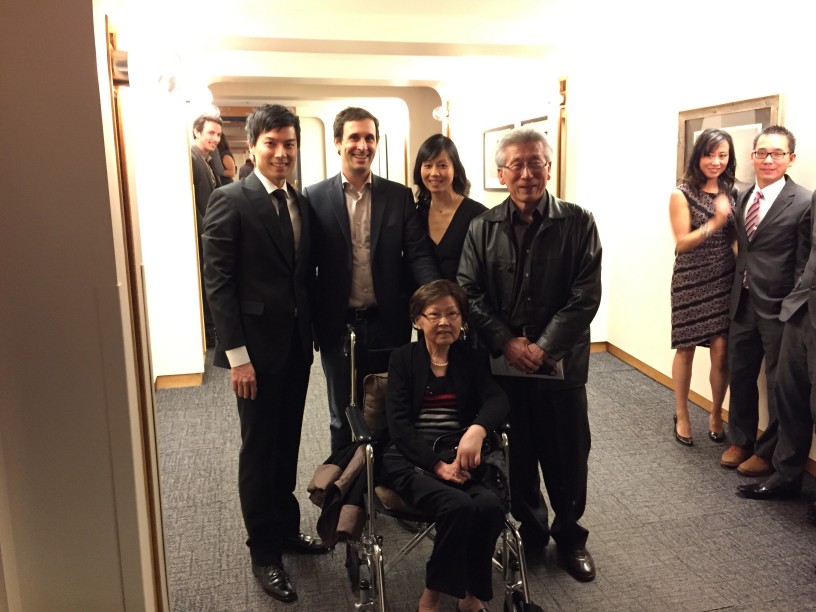 Anyone who dares to play Beethoven's last Piano Sonata Opus 111 must be fearless and confident in his skills. In the case of Thomas Yu, both are true...[He] plays the piece with elegance and depth...and his interpretation was the highlight of the festival day.

Süddeutsche Zeitung, Germany's largest newspaper, translated.