May 2010
(Wikipedia): A venerable story has become part of the folklore of the hall: A New Yorker (or in some versions Arthur Rubinstein) is approached in the street near Carnegie Hall, and asked, "Pardon me sir, how do I get to Carnegie Hall?" He replies, "Practice, practice, practice."
I recently entered a competition called the Bradshaw and Buono International Piano Competition (http://www.bbpiano.com/winners.html). At first, it seemed a little odd to me, with the application process being only a CD or DVD and no audition rounds. I didn't even know who or if there was a jury, but I did notice a friend of mine, Rupert Egerton Smith (http://www.rupertegertonsmith.com/) who placed second in 2009. After a brief chat with him, I decided to enter because the prize was a trip to NYC. To my delight, some very good news came my way via email: I won First Prize in the Amateur Adult division, and was invited to play at Carnegie Hall!
It sounded all too unreal. I remember jokingly saying to my friends that I would retire after I get the opportunity to play at Carnegie Hall, because the thought of getting there was next to impossible. I mean...a periodontist living in Calgary? I thought the dream was to remain just that...a dream. I had now 2 weeks to prepare for the performance, which was to be just 10 minutes on the stage of Weill Hall. So I began to practice, every night after work, in my office. Putting the last bits of energy I had in the day towards those crazy 10 minutes to come soon.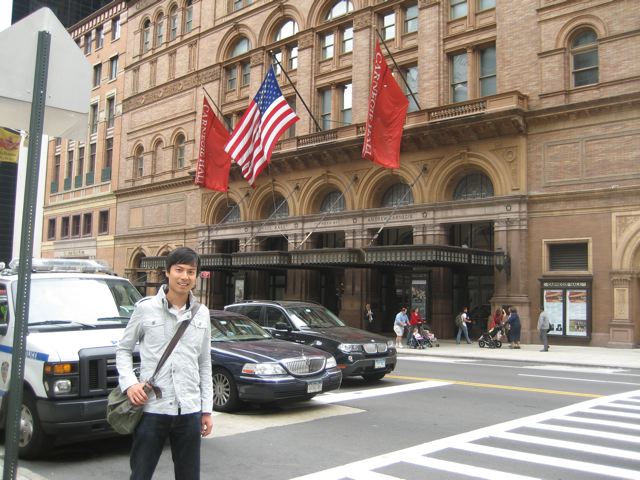 I arrived in New York and immediately felt a good energy from the city. It was only my second time to NYC, and to be playing in the most famous hall in the world...well it was hard to stay calm. After spending some time being inspired with my close friends Don and Rowley at the MoMA, I went to practice at Juilliard (thanks to my friend and fellow Saskatchewan-ian, Donna Gill). Juilliard is an amazing place to be, but the practice facilities were actually quite bleak. I figured this was intentional, to promote more practicing and less goofing off!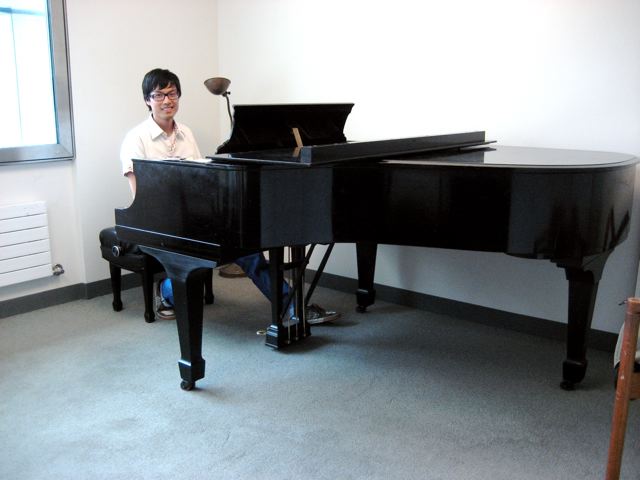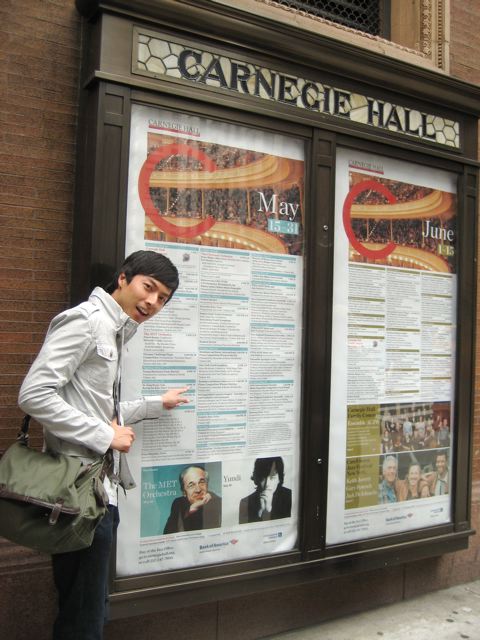 The day of performance quickly came. I was a bit on the tired side all day, which worried me a bit for the night's concert. In the morning we were allowed to practice in the hall, for which I took full advantage of. There were kids who won their respective age divisions, running their programs onstage, with proud parents in the audience. I started to think about my parents, who I wished could have been there to cheer me on. This picture below almost looks like me (and most Asians) when I was young. What a dream come true it was going to be for this little kid...and me, for that matter.
It was 5:45pm, backstage now in Carnegie. The same place where Tchaikovsky conducted. The backstage was full of nervous and quiet pianists, it almost felt like a competition of sorts. As the tension broke, I met some really cool young musicians, from all over the world. Being the only non-musician in the crowd, I was happy to feel at home with my new friends. I didn't mention yet that I was to be last on the program! Well, the program was quite long...already 90 minutes for the first half. The wait was gruelling...my pulse never slowed down, which meant it was close to 4 hours with a 100+ pulse rate. It was like running a marathon! There were points in the second half where I began to yawn...likely from hyperventilating all evening. Thanks to some timely chocolate, I was able to regain the energy.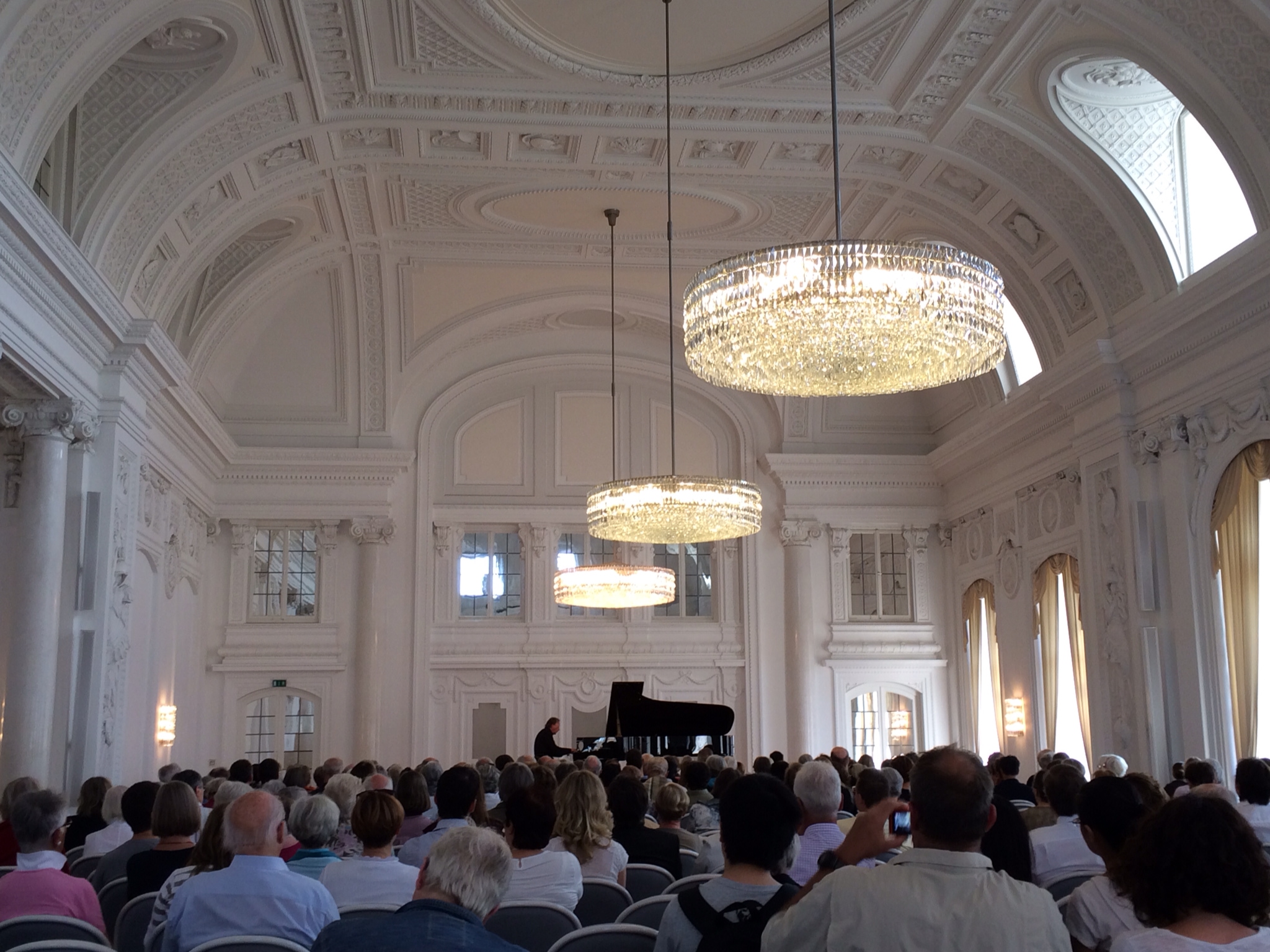 Backstage, I was thinking "the audience is all warmed up and ready for a big finish...yet, this is my first piece of the night!!!". The performance went really well. As I walked onstage, I gestured to the audience after my bow as if to wipe the sweat off my brow. They laughed, as they knew I was referring to their endurance sitting through a 3-hour piano concert. I began with Marc Durand's Prelude No. 1. A piece written in 1967 by my piano teacher, it was an honour to play his composition. I felt connected to the piano and to myself, which led to a very personal and intimate moment. Playing in Weill Hall, you have to trust the pianissimo levels, because they feel so quiet on the stage. I was told not to worry, as the acoustics of the hall are built so sound fills to the back row. I then finished with Liszt's Rigoletto Paraphrase, a piece that I have known for many years. The piano was one of the more amazing ones I have played...very light but responsive. Kind of like the Fazioli in Paris (http://www.thomasyu.ca/page/blog-post/a-night-at-les-invalides/). The audience was just as responsive. I was treated to a larger than expected ovation. There were some who stamped their feet, and others shouted Bravo. What a treat it was for me, and I was more than appreciative of the applause.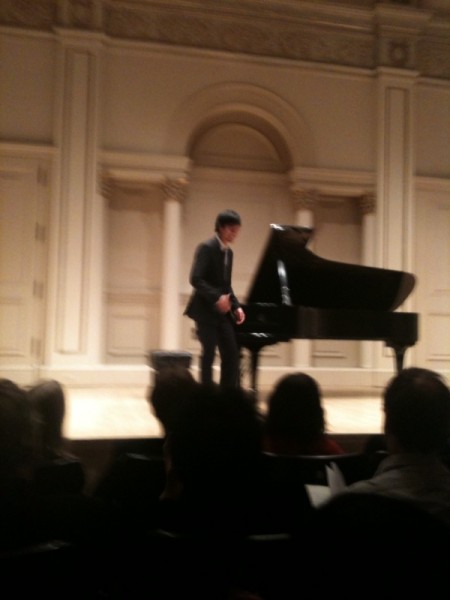 One of the greatest moments was getting to meet so many pianists from all around the world. A huge highlight was to see Julian Martin after the concert, one of the most prolific piano teachers I have had the chance to work with while in Banff. Rest be assured, that I celebrated in full-fashion afterwards!!! Seriously though, I will never forget this special moment. I guess it's never too late to follow your dreams, as cliche as it sounds. As for my retirement clause...time will tell =).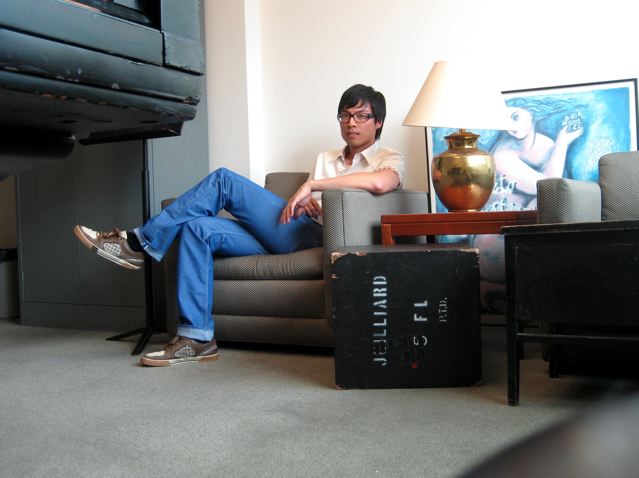 A practice break at Juilliard.
Anyone who dares to play Beethoven's last Piano Sonata Opus 111 must be fearless and confident in his skills. In the case of Thomas Yu, both are true...[He] plays the piece with elegance and depth...and his interpretation was the highlight of the festival day.

Süddeutsche Zeitung, Germany's largest newspaper, translated.