November 2015
My recital in Berlin came about from my performance in Stuttgart last year (http://www.thomasyu.ca/page/blog-post/stuttgart/). The director, Eberhard Zagrosek, was impressed with my playing at that time and kept a promise to me that he would invite me back to Germany some day. I would have been happy enough to return to Stuttgart, but the invitation was to be much bigger. It would happen in one of the greatest concert halls in the world. Invited by conductor Maestro Simon Rattle of the Berlin Philharmonic Orchestra, I was to take part in their Lunchkonzerte series. It is an afternoon music series typically featuring members of the Berlin Philharmonic. I was actually the only pianist invited for the entire season. I found out later that Maestro Rattle demanded a performance of "primary quality". I'm glad I found that out much later otherwise I would've been a nervous wreck for this performance of my life!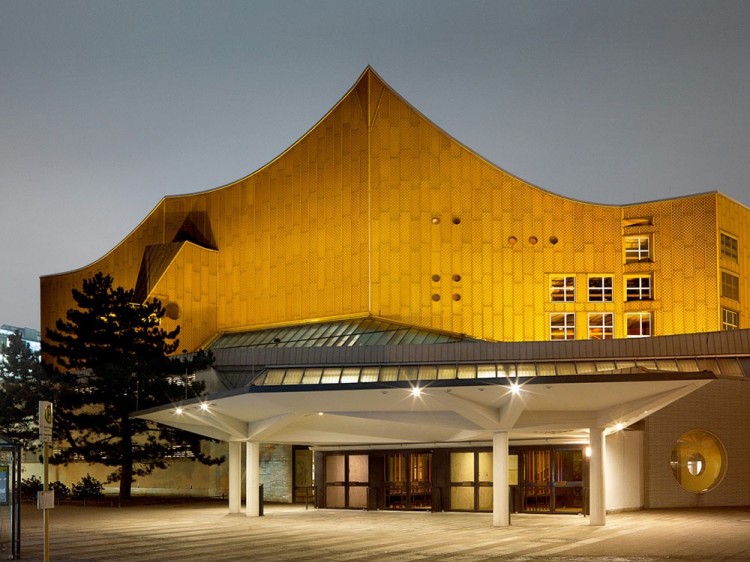 (photo credit: http://www.berliner-philharmoniker.de)
In the past year, I admit I have not been as focused to play or be diligent with my practicing. But to have the opportunity to play in the hall of my dreams motivated me and refreshed my passion for playing. I chose pieces both new and old to me, which would showcase everything I love about playing piano. The newest piece for me was written by David MacIntyre (http://www.davidmacintyre.ca). I first heard this piece when I was an adjudicator for a provincial music competition. I was blown away by its colour, technical difficulty, and beauty. In preparation for the recital, I travelled to Regina to meet the composer. I played this piece for him on the very piano he used to compose the piece. It is such a rare opportunity for players to meet composers so I was fortunate to hear what he wanted out of the piece. After my session with David, the piece began to take shape and eventually reached a new level for me. I was looking forward to bringing some of my Canadian prairie roots to Berlin to share.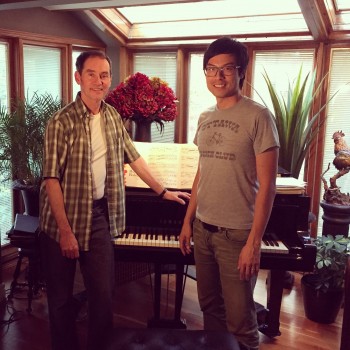 I had several run-throughs of my performance on Calgary leading up to the Berlin date. Each time I played I was able to fix things, and eventually reached a point where I felt ready from the first note to the last. I couldn't wait to go there now. Walking up to the Berlin Philharmonie, I could feel my energy rising in anticipation for the big recital. Every piano that I tried in that hall was remarkable, including this Steinway grand.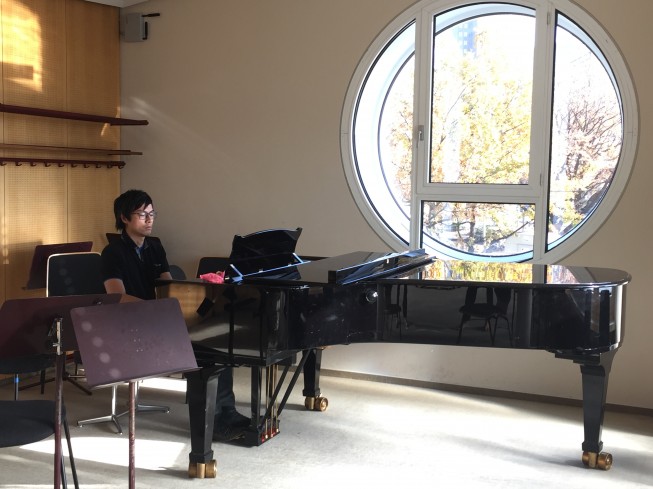 The director told me to expect an informal recital, and he said to expect that Germans are different and extremely passionate about classical music. He told me to expect that the doors would be locked after 1500 people have entered! They would plan to sit everywhere around the piano, either on the floor or stairs, or even leaning up against the wall where they couldn't even see me play. I wish that in other places (especially at home) there would be this kind of support and mass hysteria for classical music.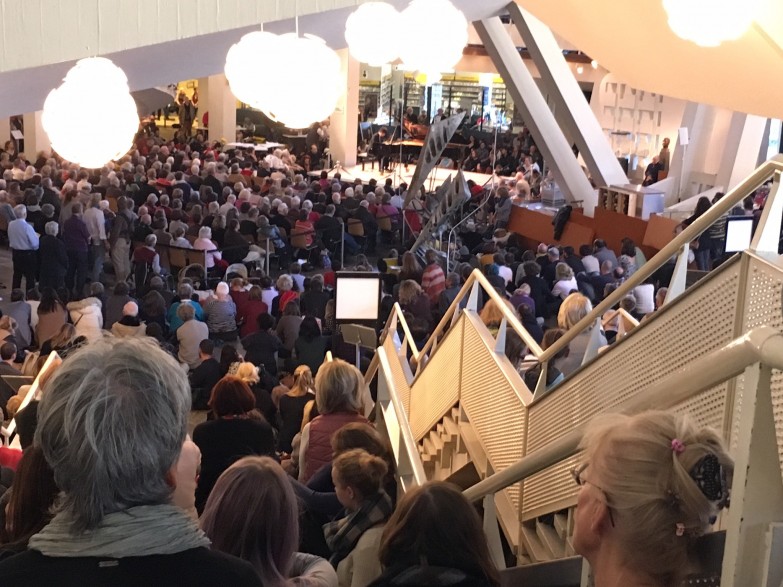 My dress rehearsal was that morning. The piano was a Hamburg Steinway D, and it did not disappoint. In fact, it may have been the best piano I have ever played. The piano was perfectly-balanced from top to bottom. It was crystal clear and produced colours more beautiful than you would expect coming out of your hands. I was in love with this piano within the first 30 seconds of playing it, and had nothing to say except "this piano is perfect".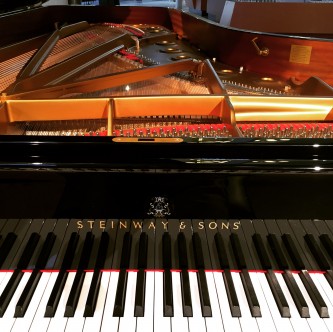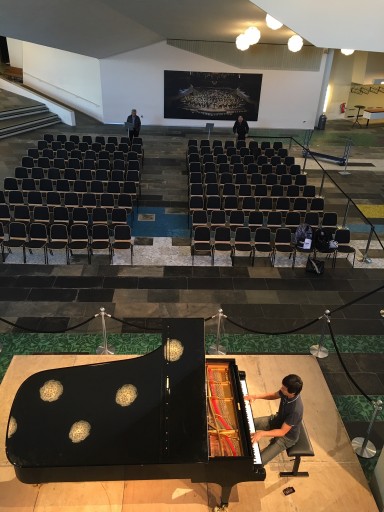 I saw from my dressing room hundreds of people walking (sometimes running) to the entrance of the hall. It seemed like an hour of people constantly making their way in to catch the recital. Eventually when I was called to the stage, I had to dodge people sitting on the ground in order to walk towards the piano! Then something happened that I will never forget. There was no introduction to the recital, so as I approached the stage, people started to notice me, and the applause began. First, it was one person, then five, then 100. Soon over 1000 people began to applaud. The applause was coming from all directions around me including the balcony above. It was like surround sound applause and I immediately felt a sense of comfort and intimacy.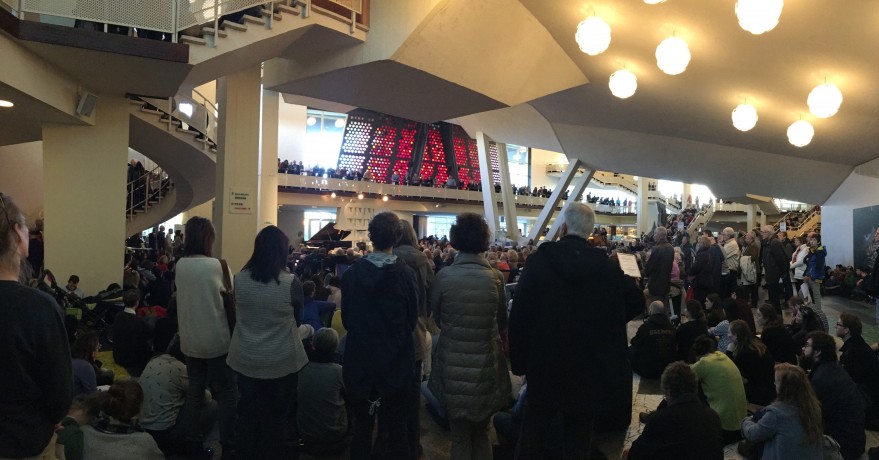 As I sat down to play, it seemed like I knew it was going to be a special moment. I put my entire life into each piece. I wanted all the highs and lows of my life to come through my playing. I try always to play like it's the last time I will ever play. I remember at times putting my entire body into certain chords, and the piano would react with luscious sounds. The main piece of the program was Beethoven's Sonata Op. 111 (his final sonata). When I first learned this piece, I was told it would take much more "life" to experience to be able to understand this piece. At that time I had no idea what that teacher was saying, but now I understood. There are things that one can only feel by living through it, so there became times when I would not want to practice the "111" because of how much it took me into the depth of my soul. It's sometimes uncomfortable to feel things like death, including both struggles and acceptance of it. As intimidating as this piece remains, I still wanted to present it to the Germans. They accepted it with open arms and were very receptive to my interpretation of it.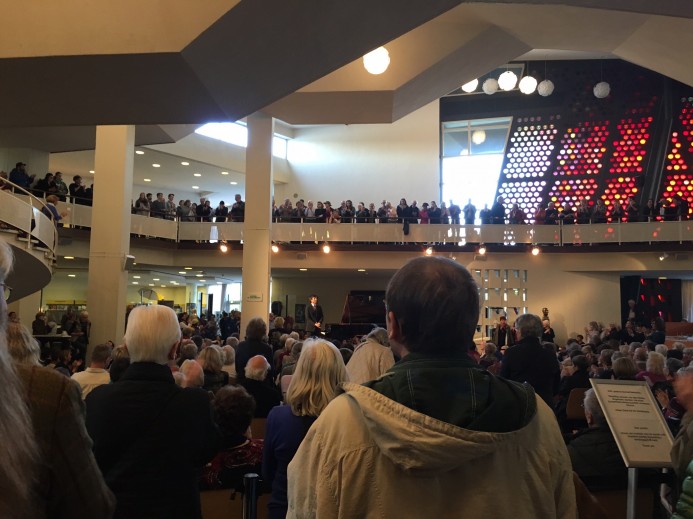 I was treated to a long ovation so I played an encore. The atmosphere of the recital was something that still makes me smiling looking back. Before I knew it, everything was over and I could finally take my first breath of rest. I was greeted by another pianist from Canada, Avan Yu (http://www.avanyu.net), who is an outstanding young talent living in Germany. We competed together in the Canadian Chopin Competition and have been "brothers" ever since. I am very happy to see how his career is taking off and wish him always the best.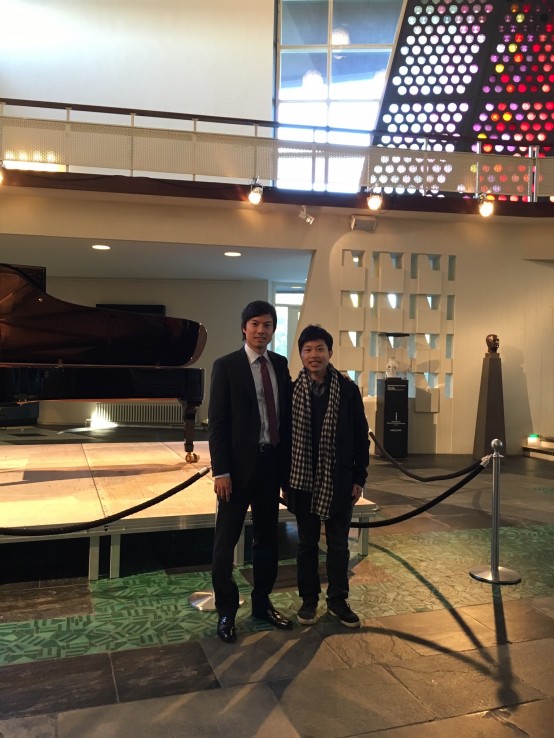 I am not sure if I will ever have an opportunity like this to play again. Everything from the piano, the hall, the audience and country were perfect. I was very happy with my playing and felt complete to return home. I am not a greedy man, so I know that if this was the pinnacle of my performing experience, I would be completely satisfied. Thank you again to Eberhard and the Berlin Philharmonic for inviting to this memorable event.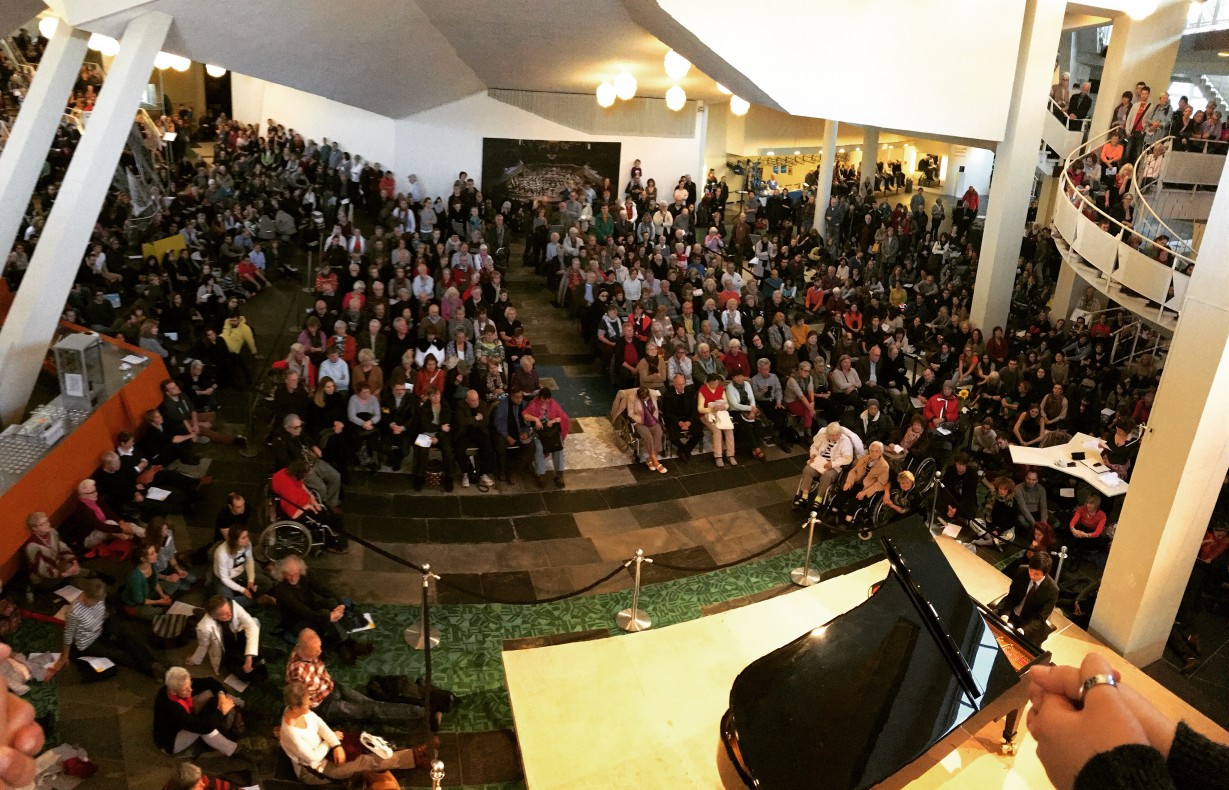 His Liszt had all the bravura and beauty you could hope for, and his Dutilleux was pure rock and roll.

Erica Worth, Chief Editor of Pianist Magazine