November, 2012
I recently had the incredible opportunity to perform the Bach Triple Concerto BWV 1063 with the BBC National Orchestra of Wales in Cardiff. Last summer during the reception of the Manchester competition I was approached by BBC producer, Chris Wines. He spoke to me about an idea he had for the finale of a 6-week long piano festival put on by BBC Radio 3. He wanted to create a concert for "piano and the people". It was to feature a concert pianist (in this case, Noriko Ogawa, http://www.norikoogawa.com), a rising star (Alexandra Dariescu, http://www.alexandradariescu.com) and an amateur pianist (me). The concert was to include also a segment where six British celebrities learned the piano in just 6 weeks and then had to perform with the orchestra. The finale was to be the Rachmaninoff Piano Concerto No. 2 with You Tube sensation Valentina Lisitsa.
So when Chris asked me if I could play in this concert, I did not hesitate. The second thing on my mind (besides saying yes) was how I was even going to make it happen. With my work, I am usually booked out about 4 months. My receptionist did not hesitate to move patients around so I could go to Wales, but it was not easy. There were many heavily-booked days leading up to the trip, which took the wind out of me at times. To make matters worse, I had received the Bach score only 2 days before flying out (luckily I had already found a copy to practice with). Before I knew it, I was on my way to the UK.
The Bach was quite rare in that there were not too many recordings to listen to. The piece was originally for 3 harpsichords, and I only found one You Tube recording to learn from. When I arrived in Cardiff I was jet-lagged and exhausted, but ready for action. Cardiff was a beautiful city. Normally it rains a lot there but we were treated to some sunny days which was great.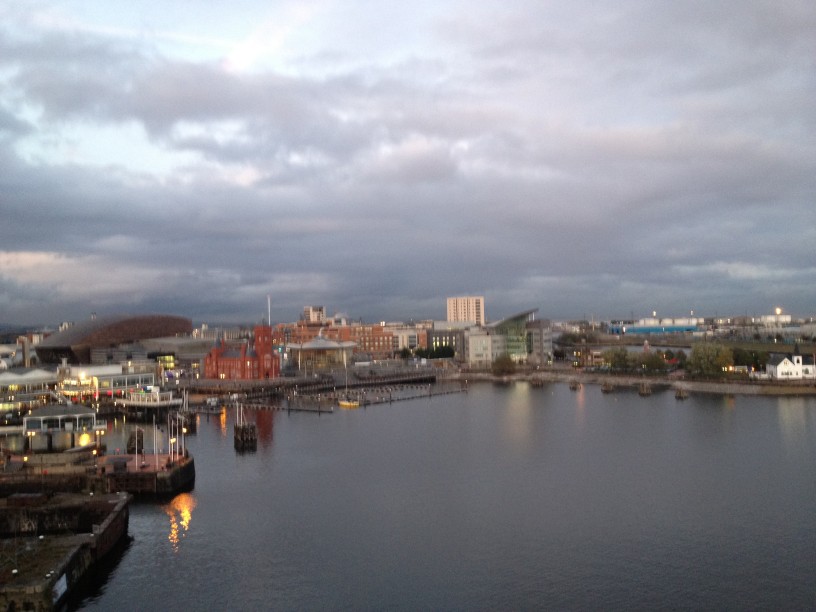 I went to Hodinott Hall of the BBC the day after arriving in Europe. After a few hugs and introductions, I was then introduced to Grant Llewellyn, conductor of the BBC NOW. I was in awe and trying also to act like I belonged there. Things were going quite well in rehearsal…until I had my solo. My heart began to race like I was sprinting, and I found myself getting even a bit light-headed. I never knew I could be so nervous that I would think of fainting, but I was close. Perhaps this feeling was also because I rushed into this trip and did not recover from jet lag. Needless to say, I held it together and enjoyed the moment whole-heartedly. To think that I was to wake up one day and play for the BBC orchestra was beyond my wildest dreams.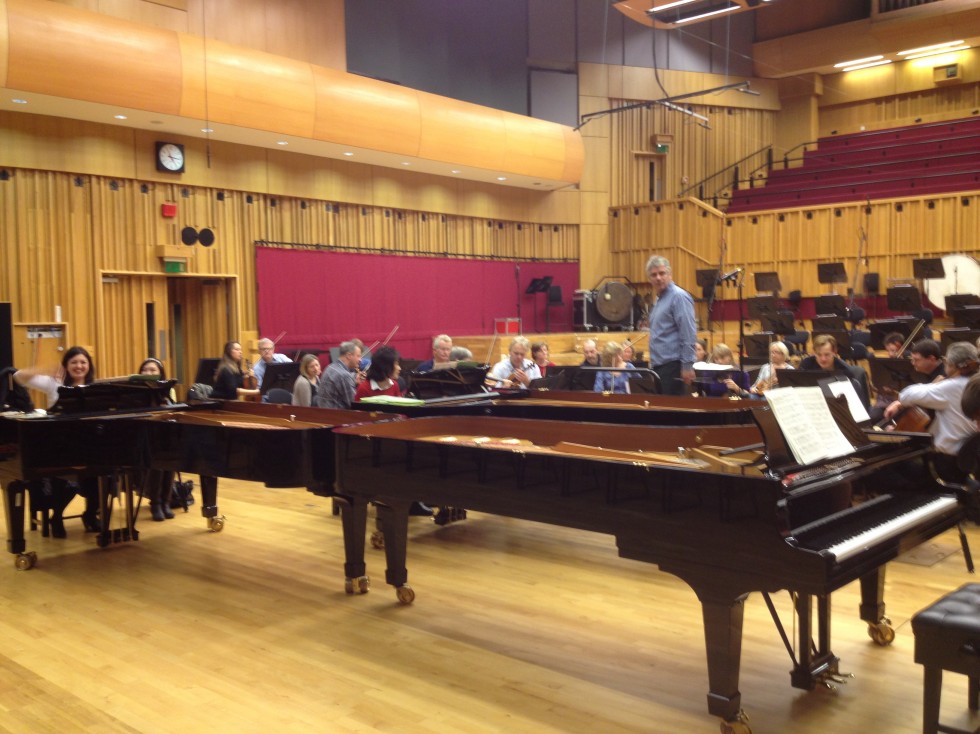 The concert was the next day. The positioning of the pianos was such that it was a bit difficult hearing all three pianos. Still, what I heard was unbelievable. Alexandra is an incredibly-gifted pianist and I cannot wait to hear about all her future successes. Noriko is piano-royalty and she proved it again with this piece. We had one more rehearsal which went very well. Maestro Grant was also amazing. He was so kind and one of the best conductors I have worked with. The concert itself also was a blur to me. After a quick dinner I found myself backstage with Noriko and Alex getting ready to perform live on BBC Radio 3. I had family and friends from North America listening live as well. It was unreal. The host (Petroc Trelawny) asked me a couple of questions onstage before performing, and then the Bach began. Most of the time I was still in awe and just enjoying the moment. The sounds that were created from the BBC orchestra were at times so rich that I had shivers down my spine. Noriko had all the difficult parts, but I did have a couple of short solo segments to tend to. I was really proud of my playing and had a chance to listen to the recording as well. There aren't too many times when I am happy with my playing, but this was one of them.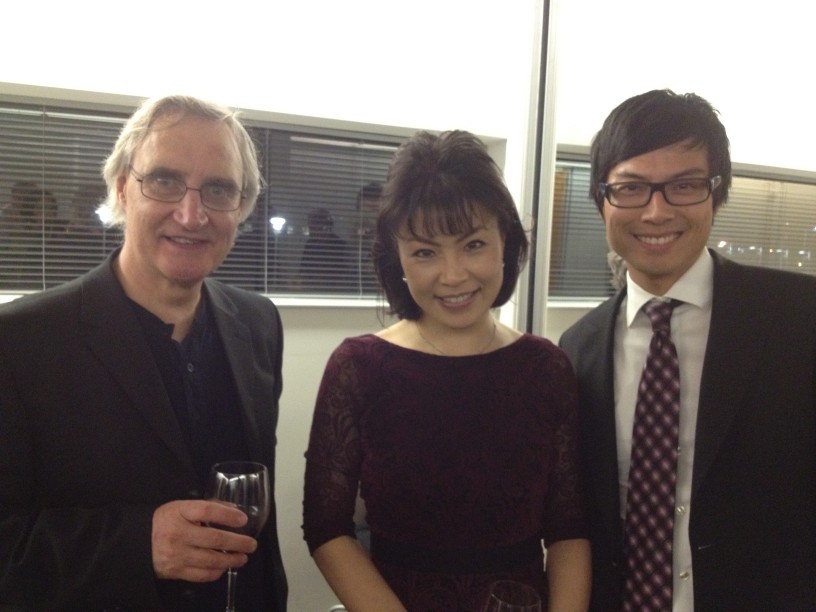 I was so lucky after the concert as well to meet many great musicians, including Valentina Lisitsa. She represents the modern concert pianist, one who uses social media to become famous. Her You Tube hits are up to 10 million! She played Rach 2 amazingly well, which is not always the case as this piece is so overplayed.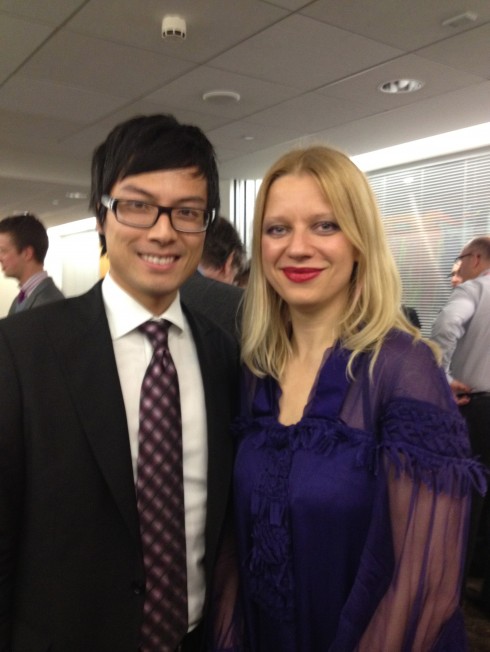 I also had the chance to meet Samantha Murray, Britain's silver medalist in the pentathlon. I was smitten because I enjoy watching the Olympics so much, so it was a real honour to meet her and touch a medal! The rest of the week was spent relaxing and seeing family. It was a much needed vacation!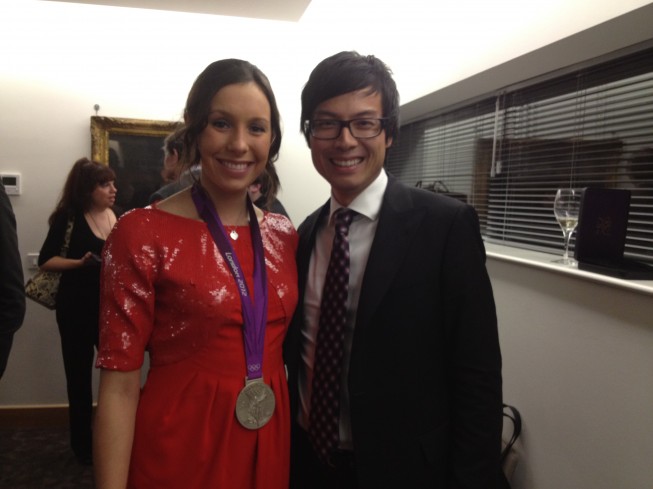 Overall, I had an incredible time performing with so many great people. They were all down to earth and made me feel at home right away. I hope to keep all these wonderful contacts for the rest of my life. Certainly, the memory will remain forever as well.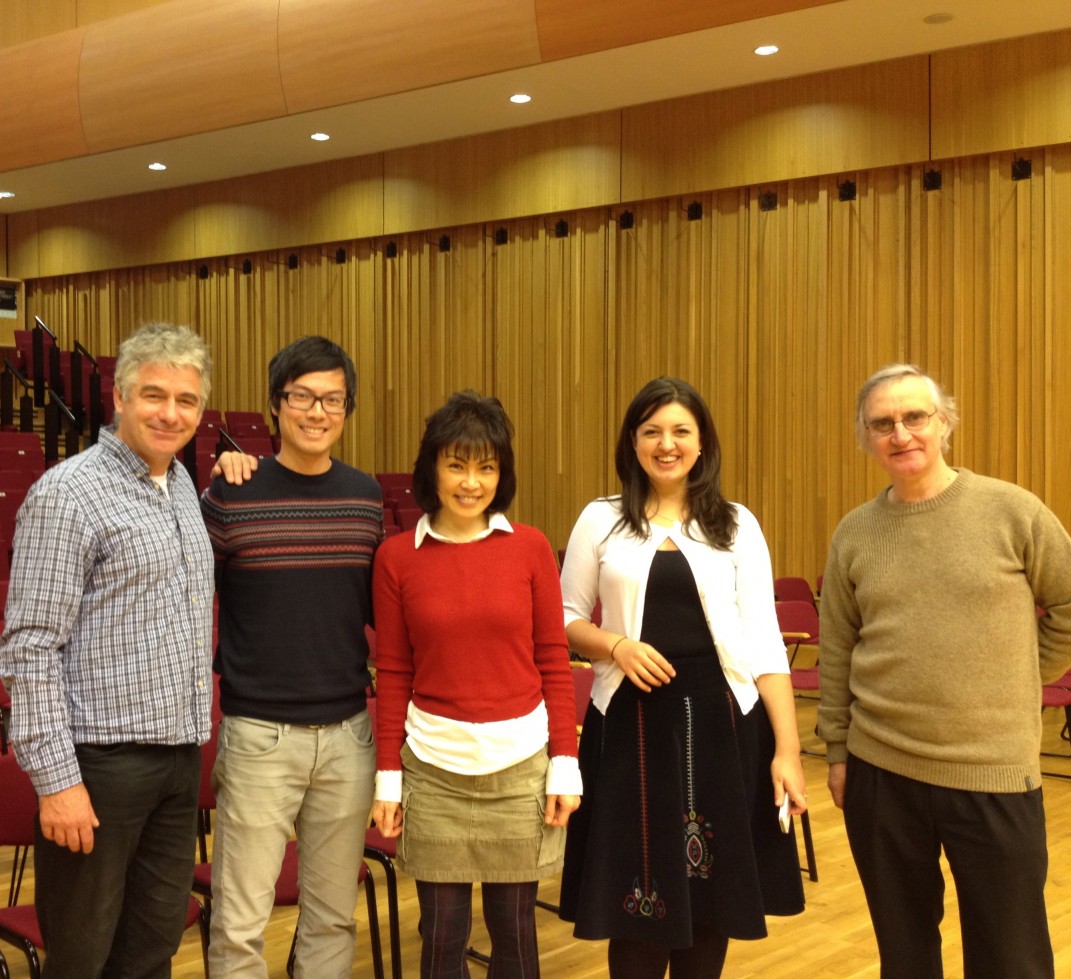 Here is a photo from the concert with Pugsey, the mascot for Children in Need. Proceeds went to this charity and in return, Pugsey played Tchaikovsky...hilarious!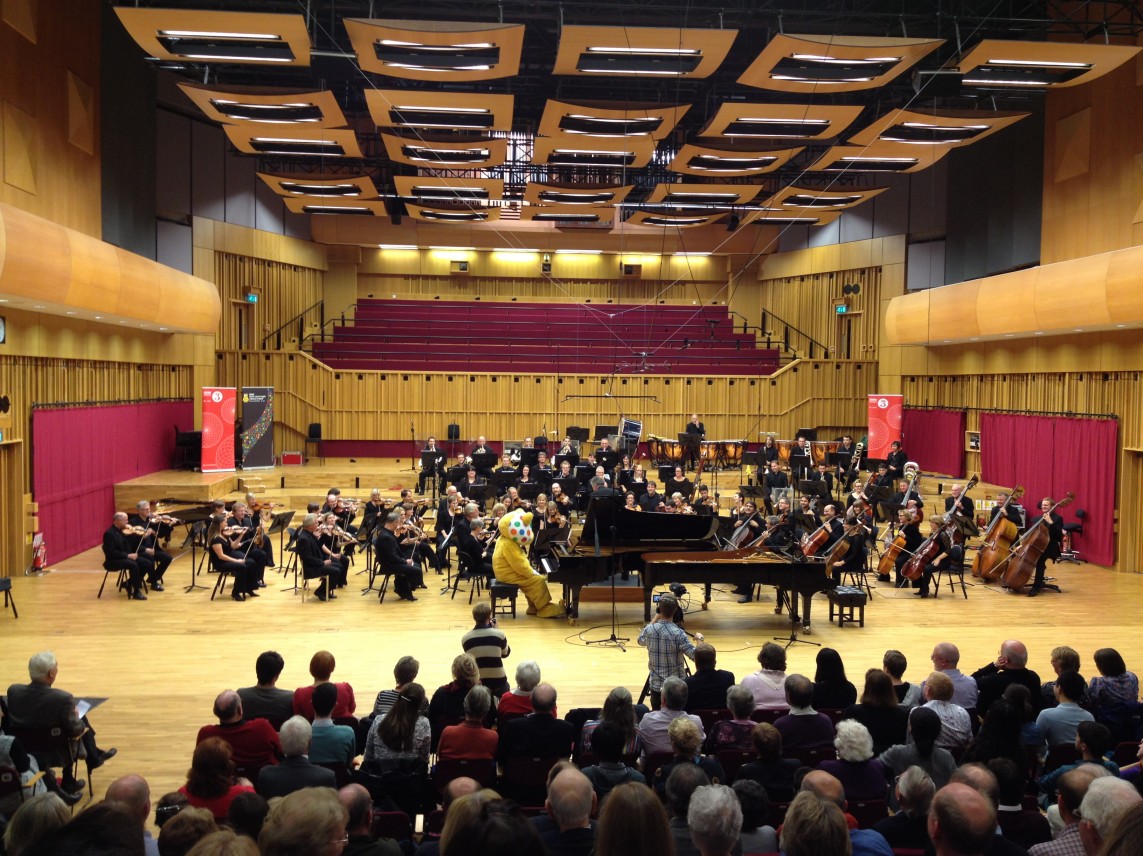 Anyone who dares to play Beethoven's last Piano Sonata Opus 111 must be fearless and confident in his skills. In the case of Thomas Yu, both are true...[He] plays the piece with elegance and depth...and his interpretation was the highlight of the festival day.

Süddeutsche Zeitung, Germany's largest newspaper, translated.